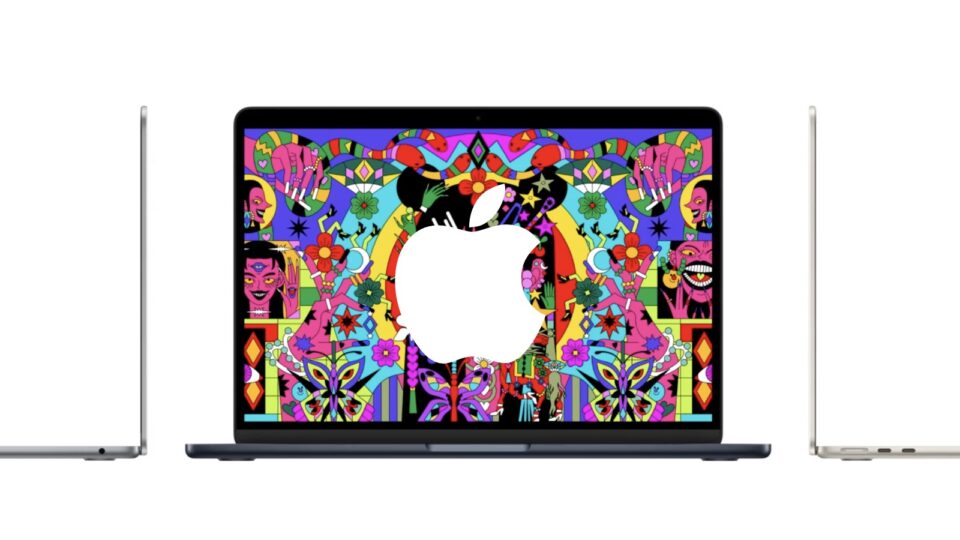 Apple's June 2022 Event: WWDC Highlights
Apple's WWDC 2022 event didn't reveal much earth-shattering, so it looks like we might have to wait for the fall until we see some more gear (aside from the M2 laptops below – was really hoping for a new HomePod with screen here). To tell the truth, this just might have been the most boring Apple event I've ever seen, but there were still some interesting announcements, so here's what made my list:
M2 Macbooks: The Macbook Air has been nicely updated with the latest Apple Silicon and other improvements including the return of MagSafe, a 1080p FaceTime camera, fanless design (thanks to the M2), and a selection of colors starting at $1199 USD (there's also an M2 version of the MacBook Pro 13″ now, too).
MacOS Ventura: The new MacOS has some cool additions, including undo/scheduled sends and remind me later functions in Mail (as well as an improved search), Shared Tab Groups in Safari, the new concept of Passkeys to replace passwords (cross-industry everywhere eventually, one hopes), Hand-Off being extended to FaceTime (e.g. take a call on your iPad and transfer to your Macbook), and the ability to have a Continuity Camera (basically using your iPhone's much-better cameras for your laptop by mounting your iPhone to the top of your screen with a soon-to-be-released holder from Belkin).
Medications Tracking: Maybe the most important new functionality introduced at the event for many people is Medication tracking (apparently over 50% of people take prescription medications), which allows you to scan medications with your camera to enter them, and then provides reminders and information of drug interactions to help keep you safe (and it works with Health Sharing, so you can set it up for your loved ones).
Family Sharing Updates: Family sharing is awesome and its parental controls have been updated for easier setup and sharing of permissions, plus content requests can now be approved from right inside the Messages app and there's now an iCloud Shared Photo Library that also seems like a fantastic idea (a separate library that the whole family has access to).
Messages Improvements: Messages, for better or for worse, is a very well-used piece of software, and we'll all be getting some compelling new features like editing or unsending just-sent messages, marking threads as unread, and SharePlay (which gives you an alternate venue that's not inside FaceTime).
Multi-Stop Maps: In addition to the updated maps coming to more countries, Apple Maps will soon let you to do multi-stop routing (up to 15 stops), see transit fares (and add transit cards to Wallet), and more.
Collaboration Sharing: Collaborate is a new addition to the Share Sheet in iPadOS (and coming to iOS and macOS) that lets you click on a button to share a communal working cloud copy of a document to edit with other people – definitely lots of potential here!
Stage Manager: Stage Manager is a new way of organizing windows for your Mac that's also been extended to iPads as well (where it will probably be more warmly-welcomed, as it's not super clear how much you're gaining on a desktop).
Customizable iOS Lock Screens: The lock screen of your iPhone is getting some love with a wide array of customizations available through a new editor that includes app widgets, live activity notifications (think sports score updates), and more.
Apple Watch on the Run: Three new metrics have been added to measure your form while running (namely: vertical oscillation, stride length, ground contact time), plus the concept of "zones" is being introduced for things like Heart Rate (e.g. to keep you at a certain level of exertion while working out). Oh, and iOS 16 will finally have the Fitness app for those who don't own an Apple Watch – yay!
CarPlay Amazingness: Okay, this one was just a tease, but the next generation CarPlay for newer cars with large, unique screens looks incredibly cool. In a nutshell, it's an adaptable interface that can control your in-car settings, display information from both your car and iPhone, and lets you access an assortment of apps/widgets.
tvOS: Apparently wasn't worth even mentioning. At all. Seriously. Sad face.
There were lots of other little announcements but I think most of the important ones are above – let us know anything we missed on social!