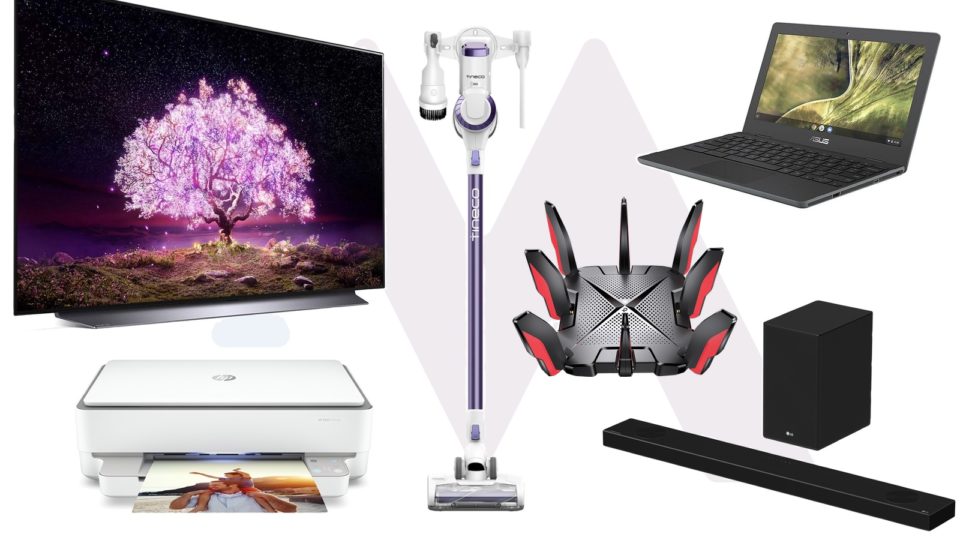 Back-To-School Basics with Amber Mac: 6 Great Product Picks
by Amber Mac on August 19, 2021

We all want our kids to have a good back-to-school experience this fall. Whether your son or daughter is off to kindergarten, college, or anywhere in between, here are 6 tech picks for a smooth September.
Choose a durable child-friendly laptop: Asus Chromebook C204 from Staples.ca
First up, let's start with a laptop for school-age kids. Staples Canada has some great deals for back-to-school season, including this Asus Chromebook C204. This Chromebook is affordable, offers up all-day battery life, and features a rubber bumper and spill-resistant keyboard. Staples Canada also has a New School HQ online, which is a great tool for parents, teachers, and students to access everything in one place.
Make printing easy from anywhere: HP Envy 6055 All-In-One Printer
As a mom and business owner, I love that the HP Smart App makes it easy to print or scan on the go from your phone at home. Plus, with the smart ink subscription, the printer automatically detects when your HP Ink or Toner is running low and delivers refills right to your doorstep. They also recycle your old ink cartridges to create new ones. Check out the HP Envy 6055 All-In-One Printer here.
Get pain-free WiFi at home: TP-Link Archer GX90
This router is built for gamers and busy online families. With the TP-Link Archer GX90, you can remove wireless pain points in your home. The free Tether app also means parents can pause the Internet for homework time or mealtime and prioritize certain devices, which is an ideal feature as we get back to family and school routines (finally!).
Upgrade your TV for family time: LG OLED 55" C1 TV

The LG C1 TV series offers five different sizes to fit anyone's space or preference, including a 48-inch TV for gamers or college students or a massive 83-inch TV for families and movie nights. The self-lit pixels mean you get perfect blacks and accurate colours. It's also more energy efficient since there is no need for a backlight. Thanks to LG for putting sustainability front and centre.
Use a soundbar for better audio: LG SP9YA Soundbar

LG Soundbars like the LG SP9YA feature smart AI technology that uses spatial awareness tech to measure a room's dimensions then customizes the soundbar's audio settings in accordance with the specific characteristics of the space. Plus, you can cast from your favourite music streaming service so you can also listen to music when you're studying or working. The Dolby Atmos and DTS:X means you'll hear sound all around you for a more realistic audio experience.
Try an Affordable Cordless Vacuum: Tineco A-10D Vacuum
The Tineco A10-D is an affordable cordless vacuum that's great for busy parents or college students in their first apartment. Most importantly, it's everything you need for easy, quick clean-ups. Also, the A10-D has multiple brushes, converts to a hand vacuum, and has LED headlights to better see dirt or dust in poorly-lit rooms.
Thank you to our Back-to-School partners for joining us on this campaign: LG, Staples Canada, TINECO, HP, and TP-Link.