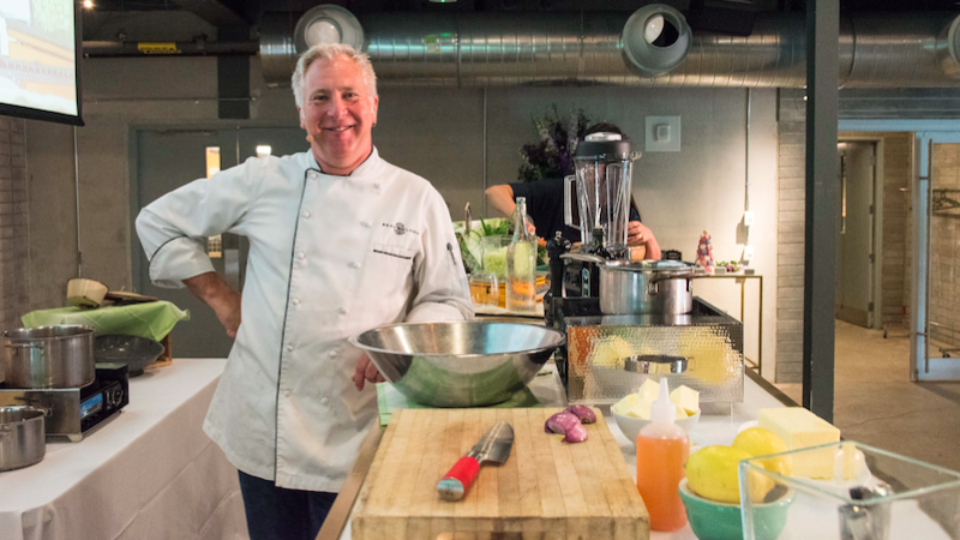 #EyeTech: Eating for Seeing & How to #LoseYourReaders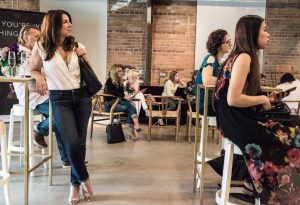 In a world increasingly filled with screens, what are the consequences for our eye health? That's what we asked Optometrist Michael Kaplan at Alcon's recent event promoting their high-performance multi-focal contact lenses. The luncheon—an elevated affair complete with floral arrangements, marble tables, and velvet love seats— was organized by Cohn & Wolfe and took place at the Evergreen Brickworks in Toronto.
The campaign encouraged audiences to #LoseYourReaders by switching to Alcon's multifocal contact lenses, which are able to correct vision for both distance and close-up. We learned that the eye operates like a camera and chooses when and where to focus. Just like a camera, over time, the gears in our eyes get rusty. This aging of the eye is known as Presbyopia, a condition that is expected to impact 2.1 billion people in the next five years.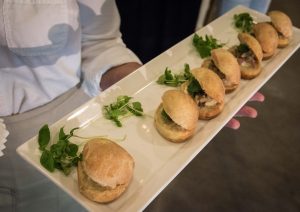 All the optometry speak was made palatable over a series of passed canapés served throughout the two-and-a-half hour event. Prepared by Chef Brad Long of the Food Network and Canada's Restaurant Makeover, the recipes were curated with eye health in mind. We learned that foods rich in omega-3s, like fish, are good for keeping the eyes sharp. Audiences were treated to samplings of Chef Long's carrot and apple soup, as well as a garden salad dressed in a butter-based vinaigrette.
While co-hosting the event, Chef Long revealed his personal connection to the Alcon brand. He says before wearing Alcon's contact lenses he was always left scrambling for his reading glasses to view something close up like a menu or recipe card. Chef Long says relying on an external apparatus like his readers made him feel old and dependant.
Chef Long isn't alone. According to a study conducted by Leger, The Research Intelligence Group, 33% of Canadians ages 38-54 believe wearing glasses makes them feel older by at least six years. The survey also showed that almost half of respondents agree that glasses make someone look older. Chef Long says discovering Alcon's Dailies Total 1 helped him feel young again and enabled the confidence and mobility his job demands.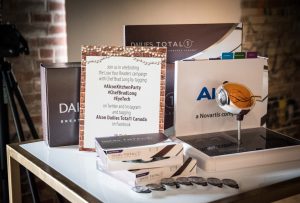 As so much of our time is increasingly spent staring at screens, many of us are at risk for Presbyopia. "As we get older, we lose the ability to focus close up, and many of us begin to strain our eyes to see," says Dr. Kaplan. "Alcon Dailies Total 1, with their precision profile design, enable our eyes to focus near, intermediate and far distances." Dr. Kaplan says in the future, contacts will be able to incorporate even more high-tech features to protect our long-term vision.
Pardon the pun, but we can't wait to see what the future has in store for #EyeTech. Thanks for hosting us, Alcon!
Guest Post by Amanda Cosco, Founder of Electric Runway