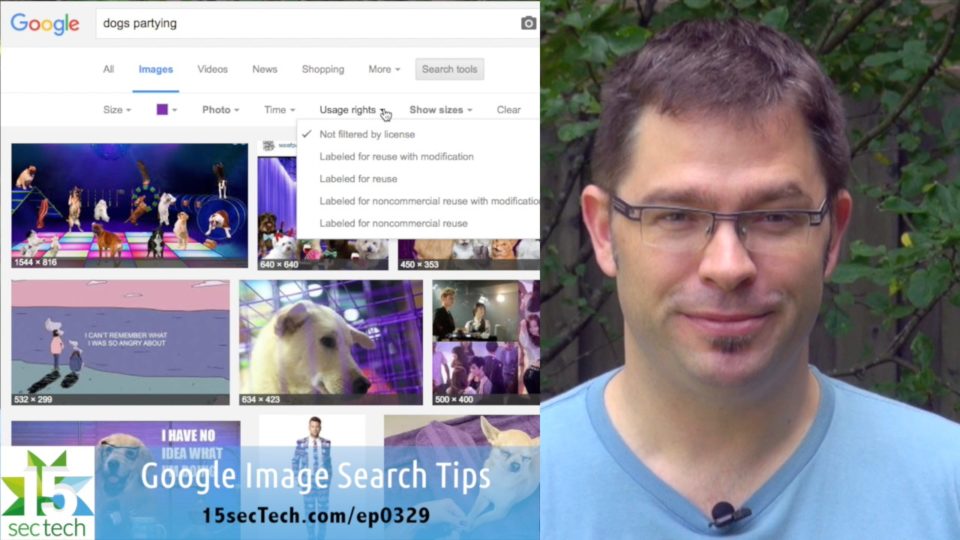 Google Image Search Tips & Tricks
We've talked about Google search before on 15secTech but we wanted to share a few more tips that can help you specifically find images online. It's pretty easy stuff if you know where to look for it but, if you haven't paid attention, you may just have missed some of the power at hand.
Start off by just using the general Google search, entering some search terms that relate to the image you're looking for, and then hitting the images tab on the results page (or go straight to images.google.com).
Once you've gotten the results listing, you can unleash to full power of Google image search by clicking on Search tools to the right of the Images tab near the top of the page.
The Size pulldown is great when you're looking for high quality images, and you can select Show Sizes under More tools to see the pixel dimensions.
Next is the Color pulldown, which lets you pick black and white or choose from some basic color swatches – and, confusingly, this is also where you'll find the Transparent setting to search for transparent images like background-less png files.
Type lets you look for images with faces, photos, clip art, line drawings, or animation, and beside this you can select a Time period if that's relevant.
Finally, you can choose the Usage rights to filter by license, but note that it's always a good idea to double-check the usage rights on any image you use!


These tips can save you some time and help you find better image content online – even if it's just for your next Facebook party event image (see left).