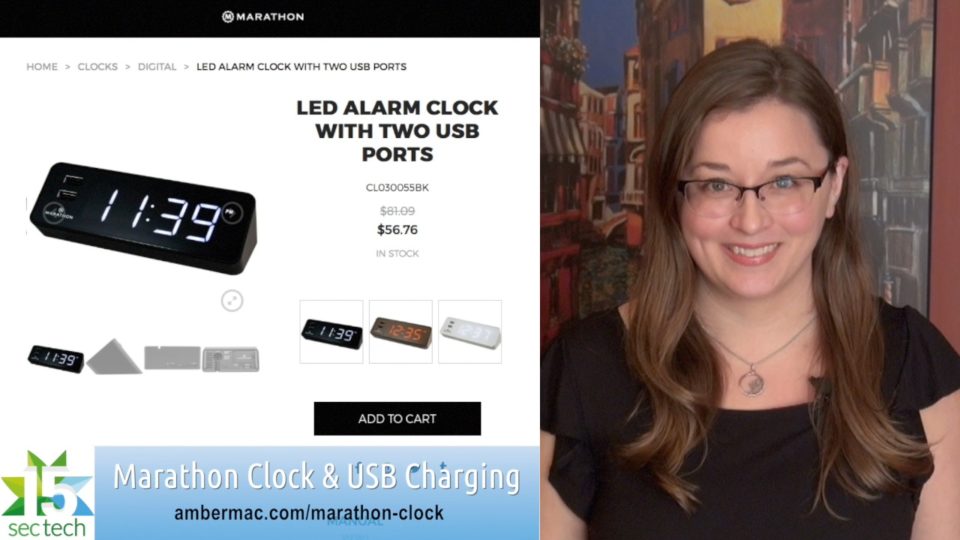 Marathon LED Alarm Clock & USB Charging Station
If you have multiple devices you're probably frequently searching for a spot to charge them, or the right cable and an empty outlet. The Marathon LED alarm clock with USB charging ports from the Marathon Watch Company solves a problem that is becoming more and more  common – freeing up space on your night stand or side table while having a reliable place to completely charge your devices overnight.
This gadget has the expected clock features, including an alarm with snooze button, plus two fast-charging front-facing USB ports, and a sharp LED display with large, easy-to-read numbers and options for brighter or dimmer lighting depending on your preference. You can even turn off the display completely while still allowing your devices to charge. The AC adapter has battery backup (batteries included) so it's also great for travel in a pinch. I like the modern angled design, and the choice of neutral black, brown, or white unit options.
The Marathon LED alarm clock and charging station retails for around $60, and comes with a 2 year warranty. Check it out at NVU in Canada or directly on the Marathon website.