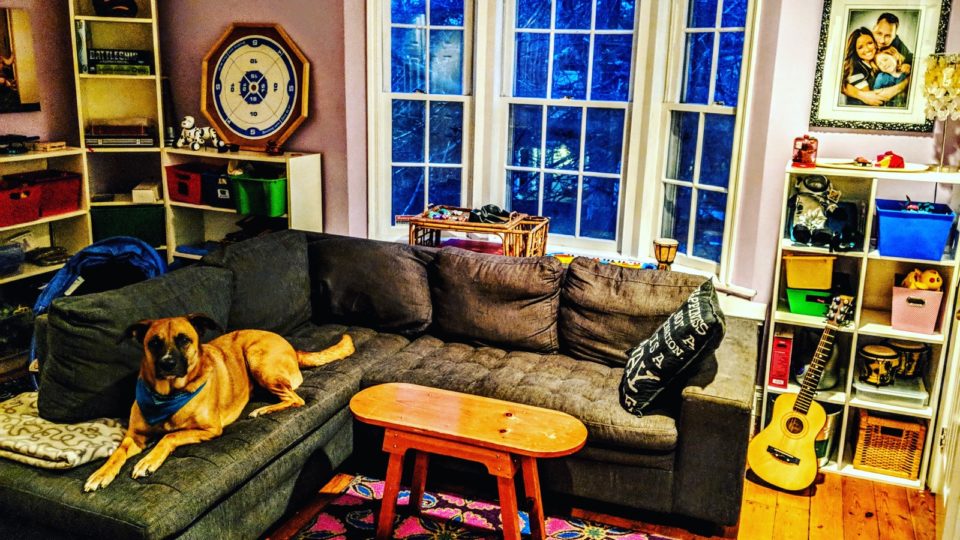 My First #RoomRescue #SavingsJourney
by Amber Mac on November 1, 2017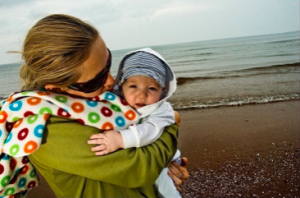 Within two years of meeting my husband, we quit our jobs, started a business, had a baby (our son is now 8), sold a home (my first home), bought a home, bought a vacation condo, and started managing an income property (his first home). Many years later, we are finally starting to look around at our primary residence and make some much-needed improvements.
However, both of us are pretty no-frills people (I lived in San Francisco for three years and the only thing I owned was a Pottery Barn lamp and Chris is still wearing his skater t-shirts from his high school days).

Since I don't think I can handle the chaos of a full home renovation, we are moving forward in baby steps – one room at a time. This fall and winter, the room that is in the most need of attention is Connor's play room, AKA our dog Rusty's sleeping room (which we call the purple room). It's a 2nd floor living room with stairs up to a loft (which we use as a guest room). The walls are pale purple with white accents, and that is about as far as I can go with my design knowledge.
To get this #RoomRescue underway, we are focusing on two things.
#SavingsJourney
As a Scotiabank Ambassador, I am using their new digital Momentum PLUS Savings Account to save $5,000 to complete this mini project. This account lets us earn up to 1.7% interest and for deposits between now and December 29, 2017 and we can earn a bonus interest rate of up to 2.30% on those funds until February 28, 2018. What I learned about this account is that it can be used to save for multiple, short-term goals, and one of the key features is choice. It allows people to save like they would with a regular savings account, while also giving the option to save for different time periods. For example, you can choose a 90, 180 or 270 or 360-day Premium Period and the longer Premium Period earns a higher interest rate. Not to mention, there is no minimum balance and no monthly fee.
#RoomRescue
We are actively going to use social media to find the right (affordable!) designer to dream up something special for this room that our son will love as he enters the pre-teen years and that our guests will enjoy as they visit from across the country. We will work to stay within our total budget of $5,000.
If you're looking for tips to start your own #SavingsJourney over the next few months and want some inspiration for your own #RoomRescue, follow me on social media to see before and after pics and posts (@AmberMac).
Amber Mac is a proud Scotiabank Ambassador.