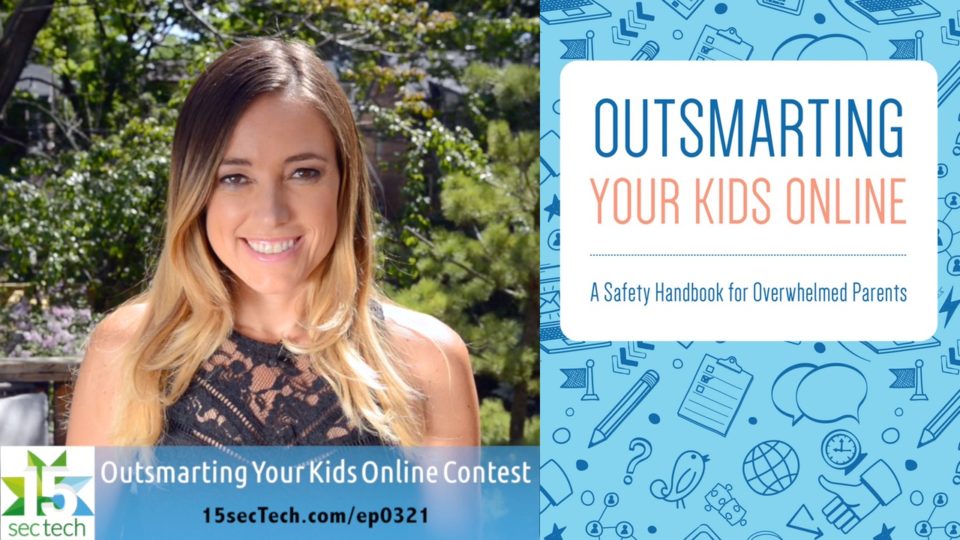 15secTech Ep0321: "Outsmarting Your Kids Online" Contest
by Amber Mac on June 2, 2016
If you're the parent of a web-savvy kid then you definitely want a copy of our new book, Outsmarting Your Kids Online – which I co-wrote with security expert Michael Bazzell. For a chance to win your very own softcover copy, all you have to do is:
Be located (have a shipping address that we can send the book to) in the United States, Canada (Quebec excluded), the United Kingdom, or Ireland.
Follow @15secTech on Instagram and/or Twitter (you must be following one of these account at the time of the draw).
Repost and/or retweet @15secTech's "Outsmarting Your Kids Online Contest" post with @15secTech tagged (see 15secTech Ep0320 for a tip on how to repost on Instagram – much more straightforward on Twitter 🙂 ).
We'll be giving away a free copy of the book each week (by random draw) and anyone who has entered the contest and not yet won will be eligible for subsequent draws (so enter early for the best chance to win). We'll contact you through the account you used to repost or retweet the 15secTech Ep0321 post. Good luck!