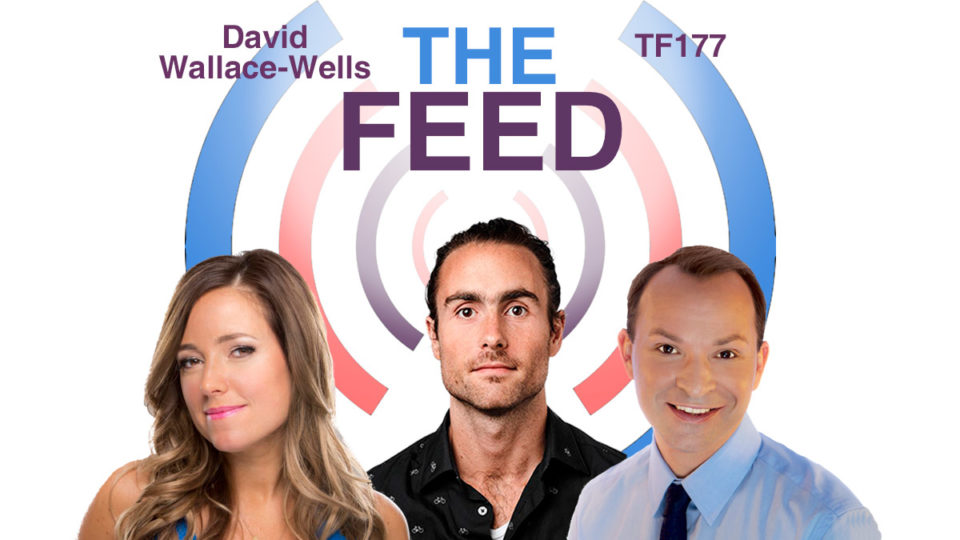 #TheFeed: The Uninhabitable Earth; Squishy Robotics; & Foldable Phones
TF177: We're joined by author David Wallace-Wells to discuss his book, The Uninhabitable Earth, and the worst-case scenarios of climate change. Next, Amber catches up with Salesforce's Chief Digital Evangelist, Vala Afshar, at the Salesforce World Tour and chats about the future of work and the skills we will need. Also, Alice Agogino, CEO of Squishy Robotics, reveals how drones are changing the face of disaster relief. Plus, Michael Josh from GadgetMatch weighs in on the fiasco of the debut of the Samsung Galaxy foldable phone. In Socially Speaking, we break down how Twitter is making it easier to report accounts that mislead voters.
---
Listen to the episode through the Podbean player above, subscribe to The Feed on iTunes, or tune in to SiriusXM to hear us on-air Saturdays and Sundays on Channel 167. Please fill out our contact form for any advertising inquiries.