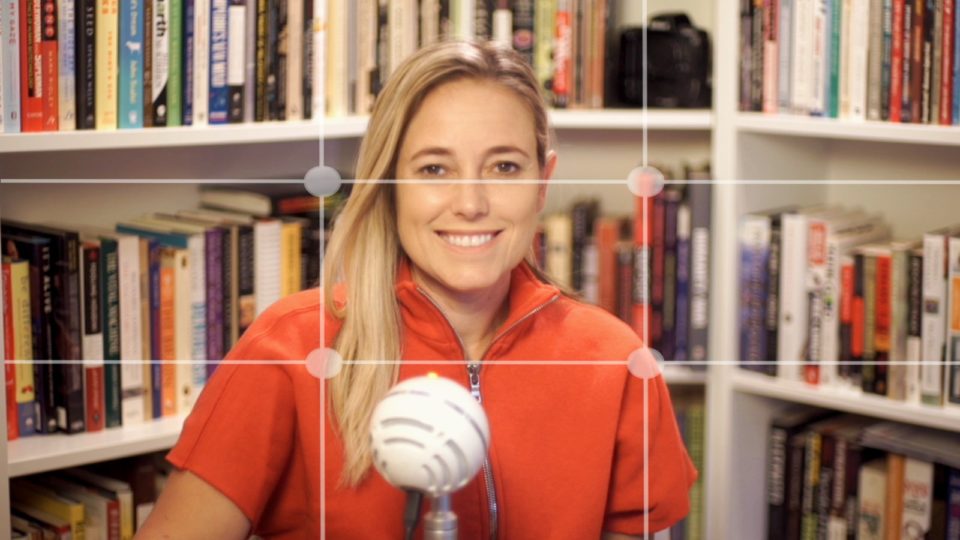 Video Conferencing Tips for Better Audio & Video Quality
by Amber Mac on March 26, 2020
You've probably been doing more video calls since the COVID-19 pandemic started. We covered options for video conferencing software in a previous post, so now we wanted to talk about how to get the most out of each call in terms of video and audio quality.
One thing that it's easy to do is to forget about your own video – hey, I'm not looking at me, right? Well, other people are, though, so it's important for you to get it right so that the people watching in the call have the best experience possible.
Video Quality
Audio is super important, but let's first look at how to get the best video quality, as a couple of these factors cross over to sound as well. Here are the main things that are going to affect the image-related parts of your video chat.
Bandwidth: While lots of people may be on fibre and not usually have to worry about these things, one of the big (and hard-to-overcome) barriers to video quality is not having a fast enough internet connection. If you're on a slow connection, the best you can do is make sure you're getting a good signal and shut off everything else you can that's downloading (or uploading) data in your home. So basically make sure the kids aren't streaming Netflix while you're chatting if you find you're having bandwidth-related issues. You can use Speedtest.net to test your speeds to find out if you're getting what your ISP promises.
Camera Quality: With so many devices in most households, it can be worth considering which one you're going to use for a video call. Thankfully, cameras in many devices are so good these days that you'll have a lot of options. If you're comparing devices of roughly the same age then generally just go with the one with the bigger camera (e.g. a good external USB cam is going to be better than the built-in camera on a phone and a DSLR camera is going to give you the best quality). When in doubt, just try each of your devices to compare the quality options you have.
Framing: It may seem intuitive until you notice how many people will hop on a video call with their own video framing only the top half of their head on the screen and with a ton of empty space above that. We can all laugh about that but, really, it's so easy to frame your video properly that you should definitely make the effort to do it. So centering yourself on the screen as best you can is the first step, and the next one is my personal pet peeve. Don't have the camera pointing up your nose! Again, trust me, it's worth the effort to place your laptop or phone on top of a stack of books or a box to avoid that kind of extreme angle (and the most attractive angle is available when the camera is looking slightly down on you).

Lighting: We've left this one for last because it's the most complicated. The easiest way to think about this is to maximize (up to whatever point before you'd start to blow out the picture) the amount of light hitting your face, while minimizing the amount of light behind you. So don't have your back to an open window or bright light – instead, position yourself (or your lighting) so that you're being lit from the front (i.e. facing the window), which gives the camera the brightness it needs to capture detail, and ideally use a softer, diffused light (e.g. an LED flashlight pointed at your face wouldn't be nearly as good as a bright lamp with a shade on it behind your camera).
Audio Quality
People tend to prioritize video over audio but it is very important to do your best with audio (especially if you're doing something professional, but still worth it so your grandma can hear what you're saying). So what affects the quality of your audio?
Headphones: It's almost always better to wear headphones if you can. It can make a big difference to your sound quality and will allow your microphone to focus just on your voice, instead of hearing everything everyone else is saying through your speakers as well (which can lead to an echo for others). Wired headphones are always best.
Bandwidth/Connection: Video uses up so much more data than audio. In other words, bandwidth isn't usually an issue with audio but it's worth mentioning (and still relevant for audio-only calls on slower connections). However, another type of connection can be really important. Generally, using a built-in or hard-wired mic (such as a USB headset) is preferable because Bluetooth mics/headphones can introduce a lag. There will already likely be a slight lag in hearing other people on the call, so it's best not to compound that by piling on the lag that a lot of Bluetooth audio devices would introduce.
Microphone Quality: Just like with video, the quality of your microphone matters a lot. Many people will just have to accept the microphone that's built into their camera or laptop, so there's not much you can do there except ensure that your audio levels are good (best confirmed with other people on a call, but you can test yourself first with your own headphones). Again, as with video, a bigger, external mic is usually going to be better than a built-in mic (but be sure to consider whether your built-in mic has noise cancelling or other benefits that may make its sound better).
Microphone Location: In terms of placement, if you're using a built-in mic then you probably can't do anything about its positioning, just make sure it isn't covered or something to block the sound (can be worth a little wipe-out if you see dust in there). Some headphones have great built-in mics, and if you're using an external mic then just make sure it's positioned near you (and that a clip-on mic isn't getting scraped against by clothing, which sounds awful). Again, a quick test should lead you in the right direction. and that it won't be scraped against by anything.
Environment: Finally, have your call in a quiet place. If your mic is picking up a bunch of additional noise that can be very annoying for other callers (and if that's unavoidable, then you should consider muting yourself when you're not speaking).
Staying in touch with people, for business and pleasure, is more important now than ever, so hopefully, these tips help you make the most of future video calls. If we're missing anything, let me know on social. Want something fun to play on a video conference? Try our free TRIVIA: Video Conference Edition suggestion.