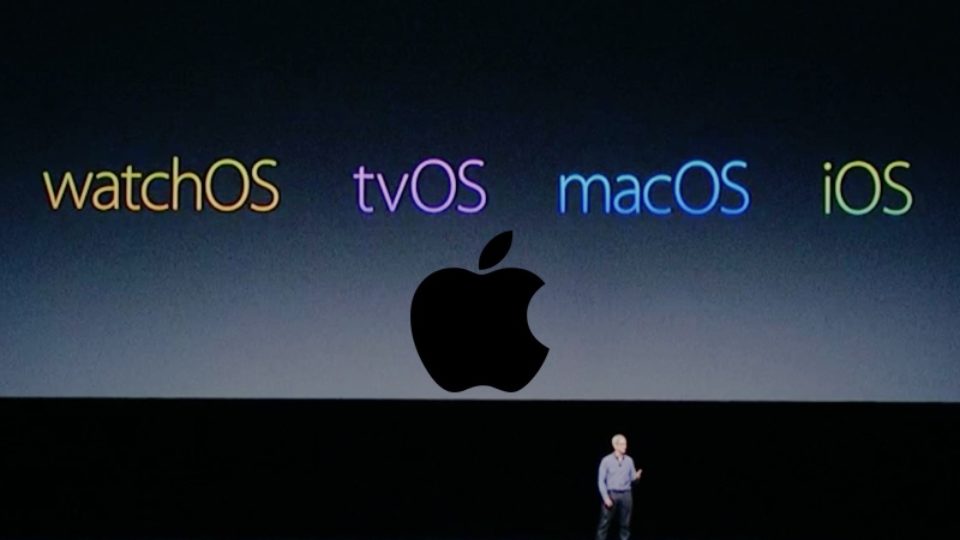 Apple goes Snapchat & More From WWDC
Apple's Worldwide Developers Conference (WWDC) brought a slew of announcements for features available now to developers and to the broader public this Fall (you can get access to some in July through Apple's beta program), including a few surprises. Here are five areas where I see the most interesting changes.
Messages
This may seem crazy but I think the most telling thing about the WWDC announcements was how much was focused on Messages. When you see Facebook going to great lengths to control user messaging and then consider the attention that apps like Snapchat have garnered, I think Apple's unanticipated focus on Messages is actually the big news of the event. Here are just some of the features we'll see this Fall for Messages (on iOS and some features on Apple Watch – unclear if everything extends to macOS or not)…
automatic detection of emoji-fiable text (just tap to insert in place of the highlighted word in your message)
fullscreen background animations (e.g. balloons rising below the text bubbles in celebration)
allowing sketches, heartbeats, fireballs, etc. to be added to/drawn over images and videos
stickers for use in speech bubbles, photos, etc.
flowing, animated handwritten messages (very much like those on the Apple Watch)
customizable message bubble appearances (e.g. loud, whisper, etc.)
invisible ink hidden messages that must be swiped over to reveal
six inline quick responses available at a tap (heart, thumbs up, thumbs down, ha ha, exclamation, question)
previews of links available inline, including playable videos
That seems like a lot of new and different stuff, right? Well, here's the biggest one: an App Store for iMessage (which is where Stickers come from, as one example) to "create and share content, make payments, and more, without leaving Messages). I think this is pretty definitive evidence of Apple making a pretty big play into the messaging space.
Siri
It looks like Apple has finally grown tired of Siri trailing voice offerings by Google and Amazon. While some of Siri's shortcomings were privacy-related (e.g. Siri didn't have access to a lot of the meta-data that Google and Amazon use to improve voice services), Apple seems to have overcome these obstacles in various ways to bring us a much-improved Siri. Here are some key points by platform.
macOS (no longer OS X, which brings it in line with the other Apple platforms and removes confusion with iOS 10) is bringing Sir to your Apple desktops and laptops this Fall with macOS Sierra. This includes using Siri for multitasking like sending a Message while you're working on another doc, getting Siri to locate files on your Mac (and being able to drag and drop these from Siri's results into another application or folder), control music, schedule meetings, and lots more.
tvOS on your Apple TV will also see Siri improvements, such as voice search by topic (e.g. "show me sports movies from the 90s") as well as directly searching YouTube for content.
iOS will use Siri's new capabilities to do contextual predictions when you type.
And on top of all that, Siri will now be open for use by third-party developers (so you can use voice to book an Uber ride, etc.).
Home Automation
So, playing catch up in voice and making a huge leap in messaging, looks like Apple wanted to make sure to address another high growth area: home automation and the internet of things. Further to this, Apple has also created a new Home app that has integrated management HomeKit-enabled devices from your iOS device or Apple Watch. In addition to control devices individually, you can also create combinations of settings that you can save for use whenever you need everything "just so".
Continuity
The drive towards continuity across devices continues. Working on a document on your iPhone and then being able to seamlessly access the exact same doc on your Mac was a cool idea and it's now spread to include being able to copy text, images, or video on one device and then paste it on another. I will be using this for sure. iCloud Drive is also going to sync your Desktop and Documents folders for availability on all your devices (which pairs up with an interesting optimized storage feature on Macs where you can ask your computer to find you some extra space), and, while not strictly continuity, the Apple Watch can also be used to unlock your Mac so you're already logged in when you open up your laptop, plus it adds a swipe up from the bottom of the watch face action to reveal Control Center, much like the easy access to settings in iOS.
More Apple Watch
The Apple Watch also got some much-needed speed improvements (apps now launch right away and with updated info), plus reconfigured apps where what you're most likely to want to do is accessible in the fewest number of clicks. There's also Activity Sharing so you can compete with (and trash talk) friends, new watch faces (with easier at-a-swipe access), and, maybe a little strangely, a new Breathe app that guides you through calming breath exercises (complete with reminders for daily sessions). Another interesting addition is a new SOS feature where you press and hold the side button on your watch and the watch will call 911 or, which is pretty cool, whatever the 911 equivalent is in whatever country you happen to be in at the time. Finally, and continuing its great work with accessibility and inclusiveness, the new watchOS will also include an optimized Activity app for wheelchair users. All little changes that add up to a better user experience for a device that needs to find a larger user base.
So those are five things that I thought were interesting about this year's WWDC – reach out to us on social media (I'm @jeffmacarthur pretty much everywhere) to let us know your thoughts!