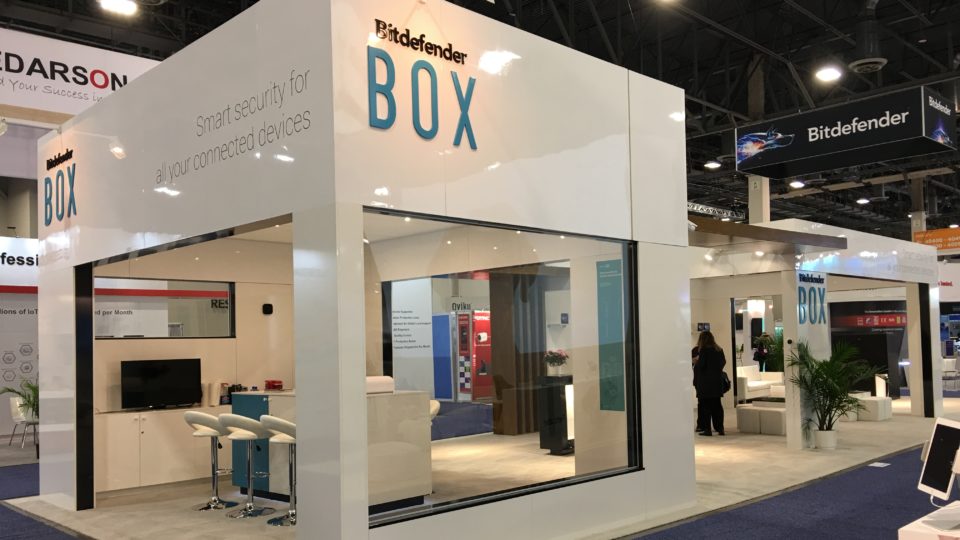 CES 2017: Battling Smart Home Hackers
The Consumer Electronics Show (CES) in Las Vegas, a massive trade show the size of 43-football fields, is celebrating its 50th year.  Last year, CES had its largest attendance ever, with more than 170,000 visitors and industry professionals, many of whom are back again this year to hear about the latest innovations – including Internet of Things (IoT) products.
Most recently, The Washington Post highlights how CES IoT stars are shining bright, "Samsung has already teased a robot vacuum cleaner that will work with Amazon's Alexa so you can clean up using just your voice. Whirlpool is touting a smart garbage can that can compost your trash in one day. Lightbulb company Sylvania announced a smart lightbulb that won't require its own app to work, but will instead integrate completely with Apple's Siri and Home app."
While it's easy to see the wow factor in these many products, it's the data they're collecting that is worthy of our attention. These products, and others, can accurately inform us about everything from how much energy we are using to how much waste we are producing. At an enterprise level, the case for Internet of Things adoption is even more impressive (allowing for better efficiencies across many industries). In short, data is at the core of why IoT matters. However, we are still slow to figure out what to do with all this information. As McKinsey discovered, "In the oil-drilling industry, an early adopter, we found that only 1 percent of the data from the 30,000 sensors on a typical oil rig are used, and even this small fraction of data is not used for optimization, prediction, and data-driven decision making, which can drive large amounts of incremental value." This explains, in part, why there is a growing demand for big data analysts.
Research firm Gartner predicts that the number of IoT devices will grow from 6.4 billion today to nearly 21 billion in 2020. With this growth comes significant security threats (in October 2016 we saw one of the first large-scale attacks where "a botnet leveraging unprotected Internet of Things devices" was partly responsible for bringing down websites including PayPal, Twitter, and Netflix).
What consumers need to understand about this growing threat is that some of these Jetson-like IoT gadgets, from baby monitors to door locks, lack adequate security.  They're cheap and cheerful, but that comes at a cost (namely, leaving your privacy and security at risk).  Thankfully, a few tech players are working hard to fight back.  For example, at CES this week, Bitdefender released a new version of its popular Bitdefender Box.  This slick device is a must-have in the IoT security space.  The second generation Box (available at the end of 2017) is a Wi-Fi router that connects your smart home products and defends them from hackers.  As the 15-year-old company explains, these are some of the new product highlights:
Vulnerability Assessment – A feature that allows Bitdefender BOX to continuously scan for weaknesses within your network and highlights network security flaws.
Private Line – A VPN connection that gives you cybersecurity for your mobile devices and privacy, wherever you go and whatever public wi-fi you connect to.
URL Blacklist – Bitdefender tracks bad websites, so you don't have to.
Bitdefender BOX app – The BOX app notifies you of ongoing network events and allows you to configure and manage all your devices remotely.
With many families expected to own multiple smart home products in the coming years, choosing a good solution to protect your privacy and security is essential.  While in recent years we've fought to defend ourselves from a wave of online risks, the Internet of Things revolution is a technological tsunami.
"[T]he Internet will disappear. There will be so many IP addresses, so many devices, sensors, things that you are wearing, things that you are interacting with, that you won't even sense it. It will be part of your presence all the time. Imagine you walk into a room, and the room is dynamic. And with your permission and all of that, you are interacting with the things going on in the room." -Eric Schmidt, Google chairman, on a panel at the World Economic Forum 
Amber Mac is the co-author of online safety book Outsmarting Your Kids Online and a Bitdefender ambassador.  Bitdefender is at #CES2017 at Booth 40550.