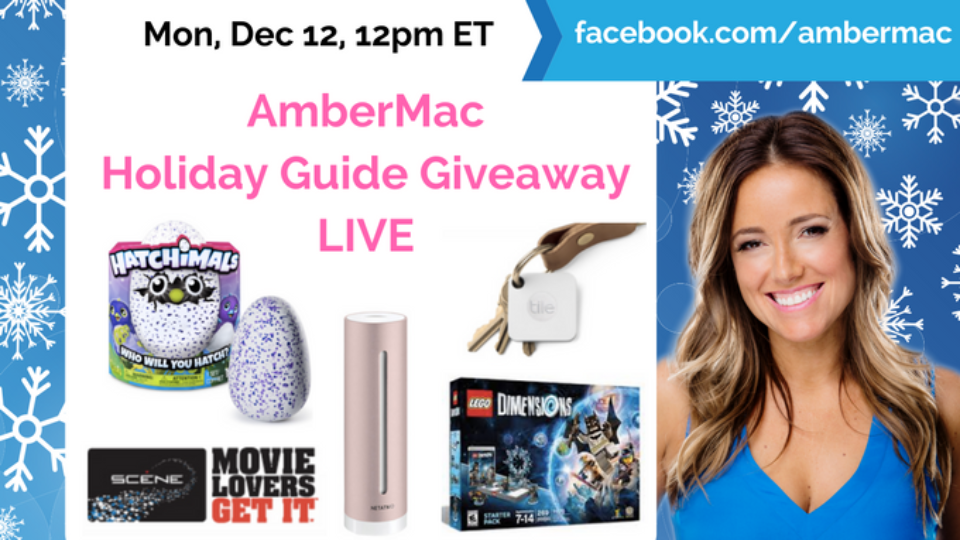 Holiday Guide Giveaway LIVE

My FIRST EVER Amber Mac Holiday Guide LIVE was Monday, December 12th at Noon. This one-hour broadcast  included gift ideas, tech reviews, holiday hacks, and lots more. Plus, I gave away a bunch of hot holiday prizes including:
1 Hatchimals toy
1 LEGO Dimensions Starter Pack
5 Scotiabank SCENE Cards
10 Tile Slims & Tile Mates
1 Netatmo Healthy Home Coach, and more!
I also want to give back and support organizations that mean a lot to me, so I donated live to a few of my favorite non-profits during the show.