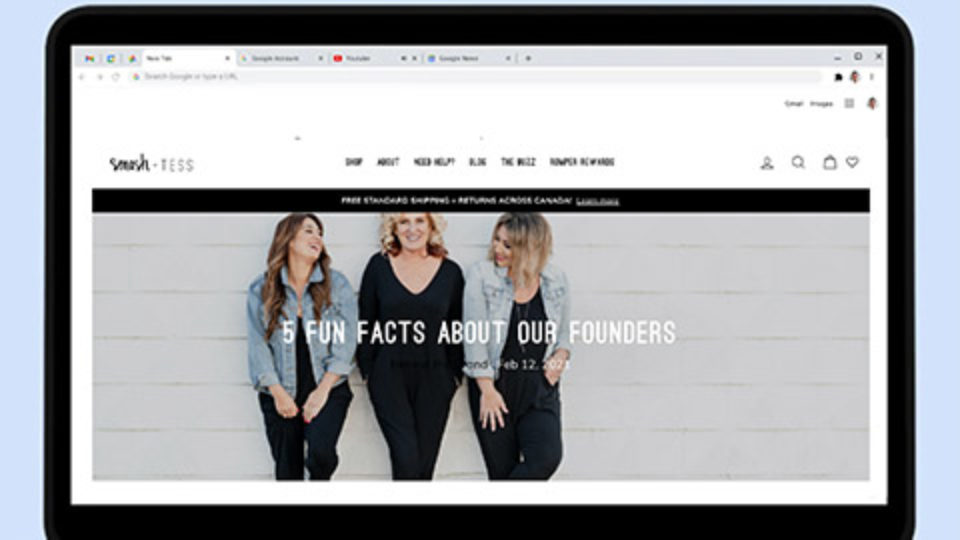 Oh Canada: 5 Reasons Why You Should Get a .CA Domain
This is a sponsored post by CIRA. Opinions are 100% mine.
Canada's entrepreneurs are pivoting their businesses online in record numbers, and customers want to shop and support Canadian companies.  
During the pandemic, we've seen thousands of businesses shift from in-person experiences to digital-first enterprises. While this hasn't been easy for everyone, it's a trend that is going to continue for the months and years to come.
In the tech world, we see this recent digital acceleration as something that we thought (pre-pandemic) would take five years or more to happen. Instead, we've witnessed significant changes in mere months. 
If you're a Canadian business serving Canadian clients, here are FIVE things you should know about why buying a .CA domain makes sense in 2021 and beyond. 
Canadians are 4x more likely to prefer .CA sites when shopping online compared to .com. As we see more and more people working hard to buy local, this attachment to .CA will continue to increase.

77% of Canadians associate Canadian businesses with a .CA domain. To build on this theme of buying local, a .CA domain can help to show your customers that you're a homegrown business.

At choose.CA, you can search for your .CA domain in seconds to see if it's available. With more and more companies choosing .CA, this search is something you should do today.

When you buy your .CA domain name from your favourite registrar, you're helping to support dozens of community-based internet projects funded through CIRA's Community Investment Program. Internet infrastructure is critical for the success of this country, so every bit of support on this front is a stepping stone for Canada's rural and urban communities.

There are now 3 million .CA domains registered across the country. The first .CA domain was registered in 1988 in my home province of Prince Edward Island (by the University of Prince Edward Island). 
Some of my favourite companies are .CA owners. These well-respected businesses are at the top of their industries, serving their many fans, like me, here in Canada. They include:

SmashTess.ca — This mother-daughter-bestie team are based in Vancouver, British Columbia. They make everyday clothing that is comfortable and sustainable, including their famous rompers.

LocalLaundry.ca — This Made-in-Canada clothing company is focused on giving back 10 percent of their profits to local charities. Their goal is to build community through Canadian clothing and gear, like this fun fanny pack.

SmartSweets.ca — As a busy entrepreneur and mom, I've been a fan of SmartSweets for many years. This woman-owned business takes the sugar out of your top treats, such as gummy bears. Today, you'll see SmartSweets in grocery stores across the country.
To learn more about why a .CA is the right choice for your Canadian business, visit choose.ca.
For more info, visit http://bit.ly/AmberBlogCIRA