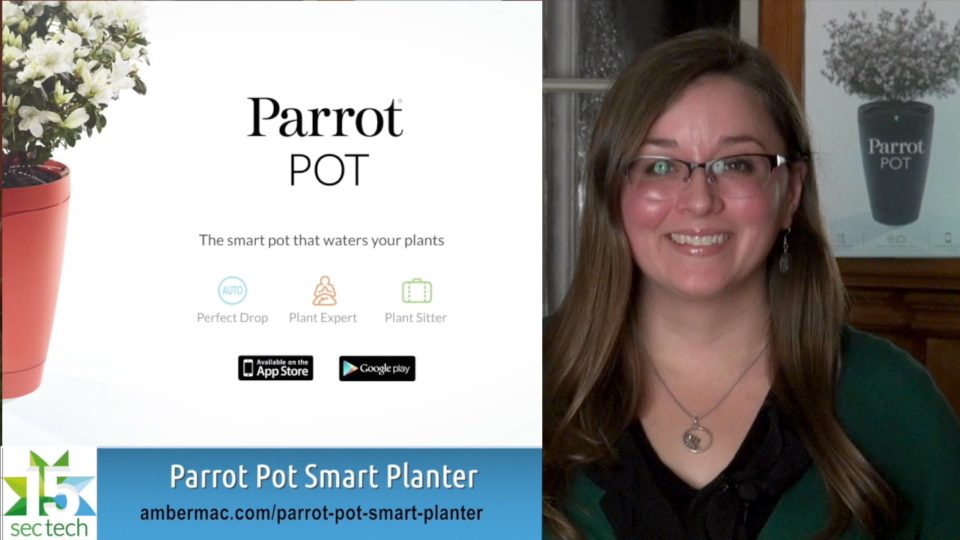 Parrot Pot Smart Planter
If you've got someone in your life like me, who loves houseplants but tends to stick to no-fuss varieties to make tending them easier, then you should definitely check out the Parrot Pot. This smart self-watering planter opens up a whole new variety of indoor gardening options and won't forget to keep a close eye on your plants through its four built-in sensors to track:
Temperature
Light
Fertilizer Concentration
Moisture Levels
You can use this sturdy container inside or outdoors, and the self-watering "plant sitter" function will portion out just the right amount of water for up to a month, which can be handy while you're away on a trip. The internal water reservoir can hold 1/2 gallon of water (just over 2 litres), and you'll get an alert when it's time to refill the tank. The pot is about 12 inches tall and takes about 2.5 quarts (2.4 litres) of soil, making it big enough to hold a medium sized houseplant or small shrub for your deck or garden.
The Flower Power app for Android or iOS sends plant health updates automatically to your device via bluetooth, and, in an incredibly useful addition, connects you to a database of over 8000 varieties of plants to learn more and get customized recommendations and expert advice for how to best care for your plant. The Parrot Pot comes in three different different colours (white, red, black) and just had the price cut to $99 – find out more on Parrot's website.