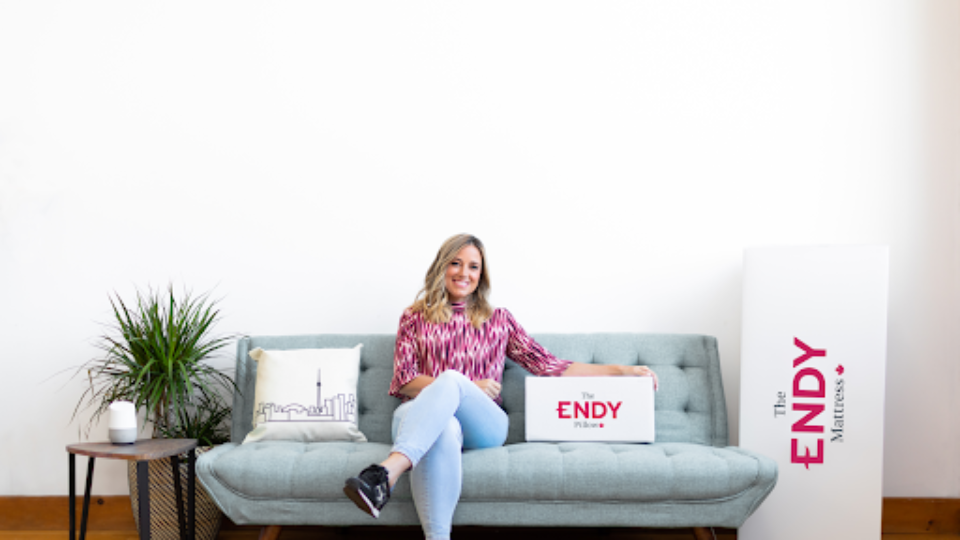 Sleeping with Endy: Mattress Buying Made Smart
In the fall issue of Disruption Magazine, I wrote about Endy. While many of you may know this company as the mattress business you see in ads online, I included them in my feature article because they were one of the best examples I could find of a brand disrupting a decades old industry.
I've had the chance to sleep on my Endy for more than a year now, and I'm happy to share just some of the things I love about this innovative, Canadian company.
Canadian-Made
For many years, Canadians have bought bulky mattresses in bright stores at hefty prices, only to wait weeks for the final product to arrive at home. Endy, on the other hand, is reshaping this bed buying experience. From research and design, to manufacturing and distribution, their mattress are 100% Canadian made. They've sold more than 100,000 mattresses, and offer a range of bedding products such as pillows, sheets, duvets, and more to complete your sleep experience. Like many fans, I bought one mattress and ended up with two more. Here's how.
Fast & Easy Shipping
When my son turned 9, we started to redesign a few rooms in our home. The guest room needed a new mattress and my husband was away, so I needed something I could get up to our third floor loft on my own. I ordered an Endy and a couple of days later it arrived in a nicely designed box (which, naturally, was made into a fort when it was empty). There was a tiny Endy cutting tool inside to remove the plastic cover on the mattress – and just like they said online – I watched it magically expand. Plus, if you live in downtown Toronto or Montreal, they have bike couriers around the city that will deliver your package right to your door.
Perfect for the Whole Family
Months later, we decided to update our master bedroom and move from a King bed to a Queen bed, so I bought another Endy. As our son continued to slip into our bed at night, he decided that he also needed an Endy for his room. By this time, Endy approached me to work with them as an ambassador. As a fan, and then paying customer, it was a match made in heaven. Plus, I am always proud to support Canadian businesses. Like the three bears, we had one mattress in every size.
Comfort & Tech
It's not just the shopping and shipping process I enjoyed, but their mattresses are also incredibly comfortable. If I have to sneak out of our bed at 5am to do morning TV, I know I won't wake up my husband since the mattress has zero motion transfer thanks to Endy Comfort Foam. Plus, the Endy mattress keeps you cool all night (thanks to its open air cell technology). All Endy foams are also CertiPUR-US certified. This means they are free of harmful chemicals, so you can sleep easy.
100 Night Trial
Also, if for some reason you buy an Endy, you have 100 nights to return it for a full refund (and by return, I mean they will come and pick up the mattress at your house). We love that Endy backs its mattresses up with a 100 Night Trial — though our Endys are definitely here to stay.

Social Mission
The company also has a fantastic social mission when it comes to making sure that all Canadians deserve a better night's sleep. Endy works with 124 local charity partners across the country to pick up and donate your gently used mattress if it doesn't make it past the 100 Night Trial. So far they have donated over 4,000 mattress to families in need.
Most Importantly… Sleep!
When you read about Endy, and then start sleeping on one, you start to wonder why all purchases and products aren't made this way. In other words, they have simplified the shopping experience and provided excellent value for a quality product. And most importantly, the whole family gets a better night's sleep.