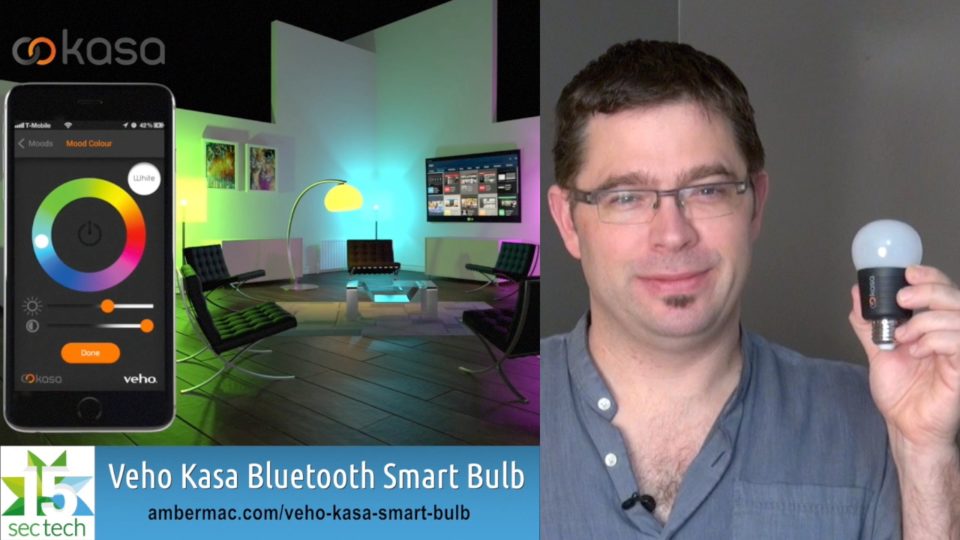 Veho Kasa Bluetooth Smart Bulb
There are getting to be a lot of smart lighting options on the market and Veho has added their Kasa Bluetooth LED smart bulbs to the mix. These light bulbs can be controlled remotely through the Kasa app for iOS and Android, changing the bulb's white balance and brightness, as well as setting it to 16 million dimmable colours to get the mood just right. You can use the app's 24/7, 365 day scheduling feature to set your bulbs to go on and off at different times, as well as creating your own preset options for specific setting combinations (colour, brightness, etc.), and there's even a countdown timer so you can get your light to turn off after a give amount of time.
The bulbs have an A+ energy rating and put out 600 lumens of light (about 40 watts converted), with an estimated lifetime of 15 years when used 3-4 hours per day. While we only tried out with a single bulb, Veho's website says you can use the Kasa app to control us to 32 different bulbs, including grouping them for easier control. The Veho Kasa Bluetooth smart light bulbs retail for around $45 each (and if you're in Canada, check them out at NVU Electronics).