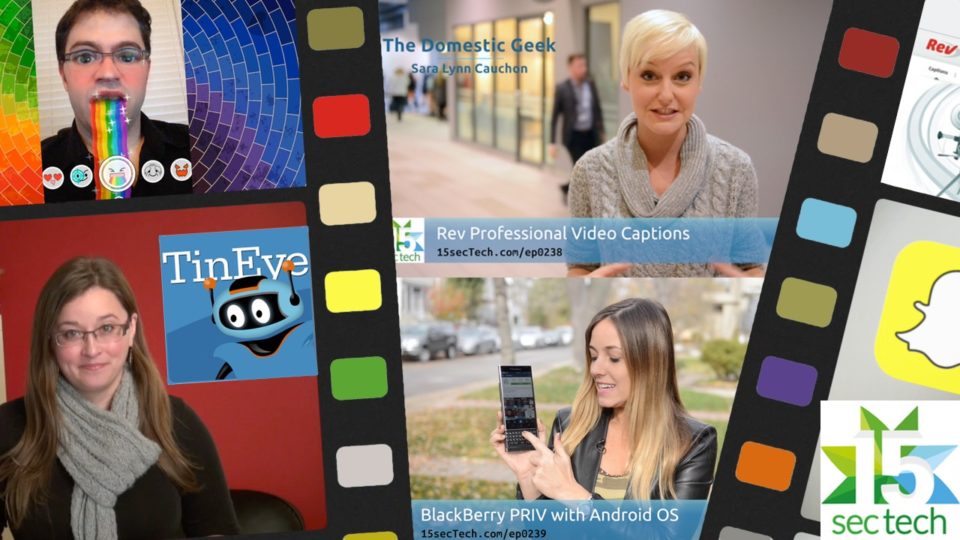 15secTech Celebrates 6 Months & Shapes Instagram Micro-Series Format
Our unique Instagram video series that offers bite-sized tech tips, gadget reviews, and more launched in November 2014 and now grown to more than 6,300 followers over its first 200 posts on Instagram.  If you haven't check out the show, please do on our new site www.15secTech.com.  We're working hard to define the micro-series format, so audiences can get quick and useful content in daily 15 second segments.
Aside from my co-hosts Jeff and Lara, our guest hosts include Dana Brunetti (producer of House of Cards, 50 Shades of Grey, and the Social Network), Ricky Van Veen (co-founder of CollegeHumor, BustedTees, and Vimeo), and @Brittlestar (Vine celebrity).
We're always working hard to dream up new ways to deliver content.  After all, we're the same team behind one of the very first video podcasts on the web, commandN.tv, which debuted in 2005 and was featured in Wired Magazine and an Adventures of Superman comic, as well as one of the first series on the Xbox LIVE platform, and a host of other branded content.  Yes, appearing in a Superman comic was and is a career highlight.
If you have an idea for 15secTech, please let us know!