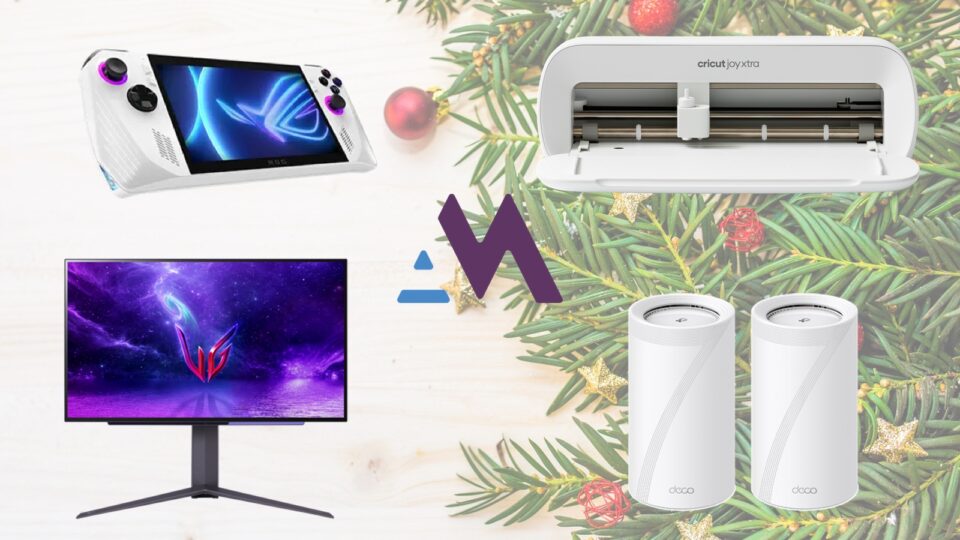 2023 Holiday Guide: Tech for Teens with Amber Mac
by Amber Mac on November 15, 2023
If you're starting your holiday shopping early this year and you have a teenager on your list, tech expert and mom Amber Mac is here with her all-new 2023 Holiday Guide: Tech for Teens.
For the Creative Family: Cricut Joy Xtra
Cricut is the leading brand of smart-cutting machines for all DIY skill levels. The Cricut Joy Xtra is the latest compact cutting machine designed specifically with beginners in mind. With Cricut's easy-to-use software (Design Space), create personalized and customizable projects and holiday gifts (such as designs for stickers, cards, t-shirts, and more).
For the On-The-Go Gamer: ROG Ally

The ROG Ally is a handheld device that acts and performs like a gaming PC at a fraction of the cost. Thanks to the Windows 11 operating system, the ROG Ally makes it easy to play the games you already own. Plus, it's lightweight and easy to hold, with a battery that charges from 0% to 50% in just 30 minutes. Plus, the ROG Ally comes bundled with 3 months of Xbox Game Pass for free, making it the perfect on-the-go gaming gift.
For the Competitive Gamer: LG 27" UltraGear™ OLED Gaming Monitor
The LG 27" UltraGear™ OLED Gaming Monitor is the perfect gift this holiday season for competitive gamers and esports enthusiasts. The LG 27″ UltraGear™ OLED Gaming Monitor features the world's first 240Hz OLED panel as well as a 0.03ms response time, allowing gamers to respond quickly to opponents and stay a step ahead of the competition. Plus, gamers will experience more clarity, contrast, and perfect black levels.
For the Tech-Savvy Teen: TP-Link Deco BE95

TP-Link's Deco BE95 are the fastest routers available, which your teen will love. They feature Wi-Fi 7, which is 4.8x faster than Wi-Fi 6. That means you can connect up to 200 devices at home without worrying about buffering, lag, or congestion. This is the most powerful mesh system TP-Link has ever built. If you're looking to upgrade your router at home, TP-Link's Deco BE95 units will blanket your home in Wi-Fi.
What are your favourites? Let us know on my socials – and happy holidays! Thanks to our brand partners for supporting our 2023 Gift Guide: Tech for Teens.