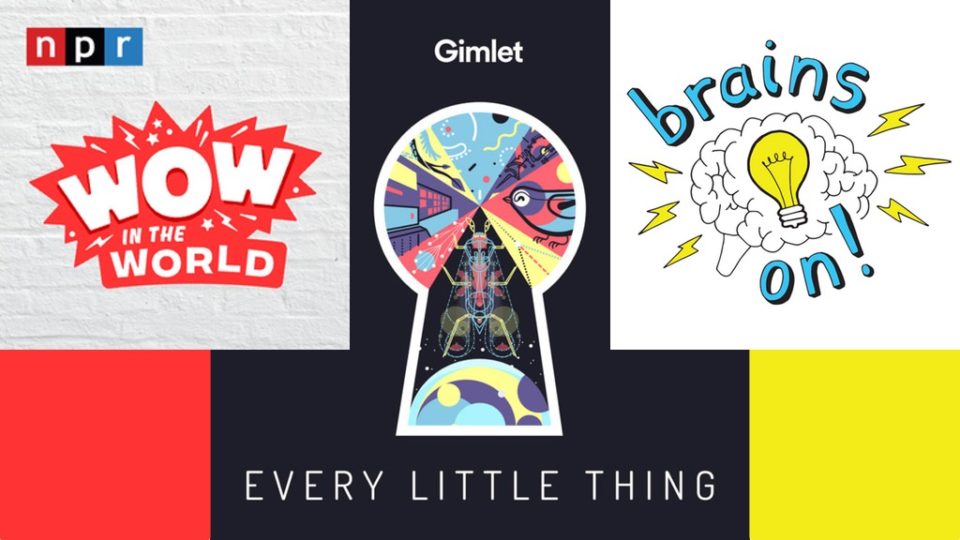 3 Fun & Educational Family-Friendly Podcasts
For families whose summers involve a lot of travel time, having interesting and entertaining audio podcasts to listen to together can make a long car ride go by faster — and give you lots to  talk about as you learn together! To make it easy to find appropriate content for my school-aged travelling companions in a few swipes, I created a "Family Fun" list in my favorite podcast app, Downcast. I set up my app to automatically download the most recent episode of all the podcasts I subscribe to when my feeds get refreshed, but I also make sure to take a look at what else is available
before
leaving home (and my wifi connection) and download a few extra interesting-sounding titles from recent episodes on offer.

Billed as a podcast "for kids and curious adults," the topics on this show are super entertaining! After shooting our recent commandN Summer 2018 Facebook Live special, I listened to the episode on Salty Snack Science: Popcorn, nachos and the origins of salt on my way home. I was pretty surprised by the origin story of nachos, one of my favorite foods! In this weekly show from American Public Media, host Molly Bloom shares the fun with a different kid co-host each episode to "find answers to fascinating questions about the world." Molly makes the show so fun, from the weekly 'mystery sound' feature to tying everything together with academic and media experts. Next on my list to listen to is the Brains On! episode on How to Cook for an Alien.
This weekly podcast from Gimlet Media calls itself a "factual answering service, specializing in small questions." Anyone can call in or record a question and email it in as a clip for potential podcast fodder. The topics are engaging and always informative, from an episode questioning
Do Dogs Have Belly Buttons?
to
What Would Happen to Your Body in Space?
Listeners ask some very creative questions! Every Little Thing generally runs under half an hour and stays pretty focused on the main question, so pick a few questions that pique your interest and get listening! Please note, not every episode will be suitable for younger children, so keep your audience in mind.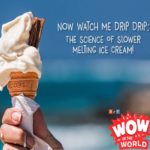 Guy Raz (who also hosts TED Radio Hour, a great show geared more toward thoughtful adults) and Mindy Thomas host this show from Tinkercast and NPR that is well-suited to elementary school aged "curious kids and their grown-ups." By incorporating silly jokes and funny voices, bits of music and lots of amusing tidbits to grab your attention and imagination, Wow in the World makes it super fun to explore the latest discoveries and innovations in tech and science. Check out titles like Two Headed Space Worms and 3D Printing the Future! And just perfect for the peak of summer heat in the northern hemisphere, the latest episode is about the Science of Slower Melting Ice Cream! Now there's a topic that will appeal to all ages.
What podcasts do you like to listen to as a family or when travelling?