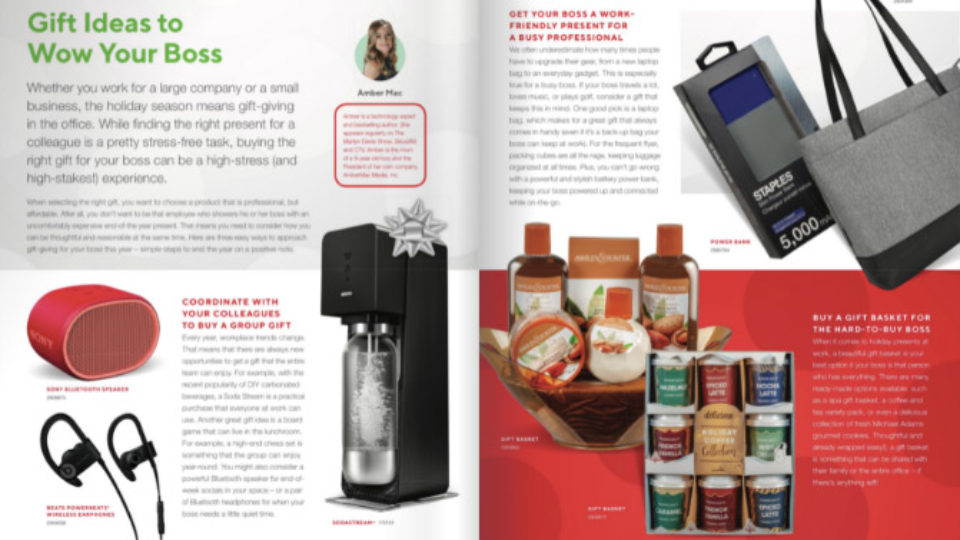 3 Gift Ideas to Wow Your Boss
Whether you work for a large company or a small business, the holiday season means gift-giving in the office.
If your boss is on your list, I'm happy to share that I just wrote a post on "Gift ideas to WOW your boss" for Staples Canada.
After all, buying the right gift for your boss can be a high-stress (and high-stakes!) experience. Check out the link for 3 simple ideas and let me know what you think in the comments.
http://blog.staples.ca/2018/11/22/gift-ideas-to-wow-your-boss/
#thinkstaples #seetheholidaysdifferently #StaplesCanadaPartner