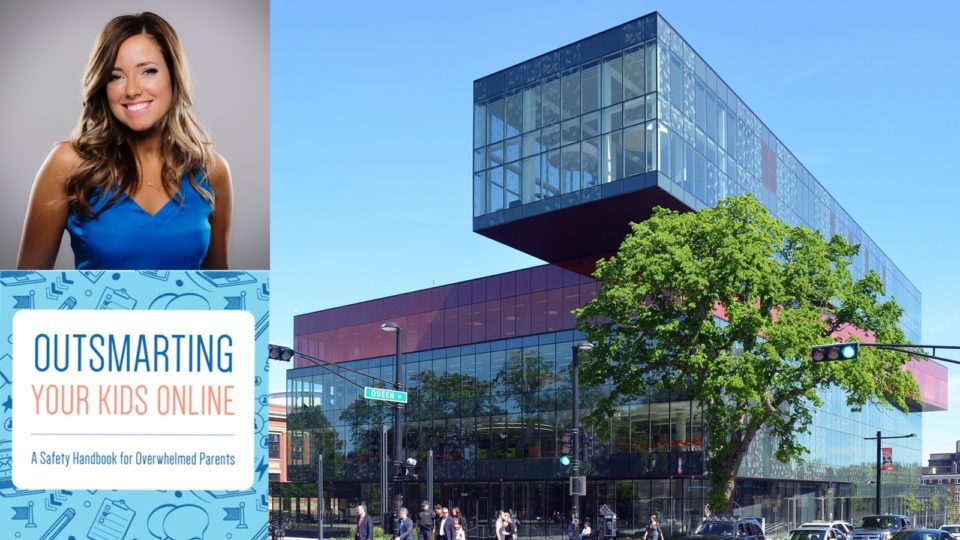 Amber Mac at Halifax Central Library
by Amber Mac on June 27, 2016
I went to King's College for my Bachelor of Journalism degree and my brother lives in Halifax, so I'm super happy to be heading back to Halifax from 6:30-8pm on Tuesday, July 12th to speak about Outsmarting Your Kids Online! Catch me (for free) at the beautiful Halifax Central Library…
Today's children are often more comfortable with technology than their parents, educators, and caregivers; they're also getting better at hiding behind it. As a result, kids are diving into all sorts of dangerous situations online and few adults aren't equipped to save them from drowning.
In this upcoming speaking event, The Marilyn Denis Show's tech expert Amber Mac and co-author of Outsmarting Your Kids Online will discuss the following online safety issues and take your questions:
Why online safety for kids and youth is so important
What to do if your child is targeted online
How to effectively deal with Internet bullying
How to find hidden content on Facebook
Where to find the best online monitoring apps
What the Internet of Things means for your family's privacy and security
Books will be on sale on site for $20.
Location: Lindsay Children's Room, Halifax Central Library
Time: Tuesday, July 12, 2016 | 6:30 – 8 pm