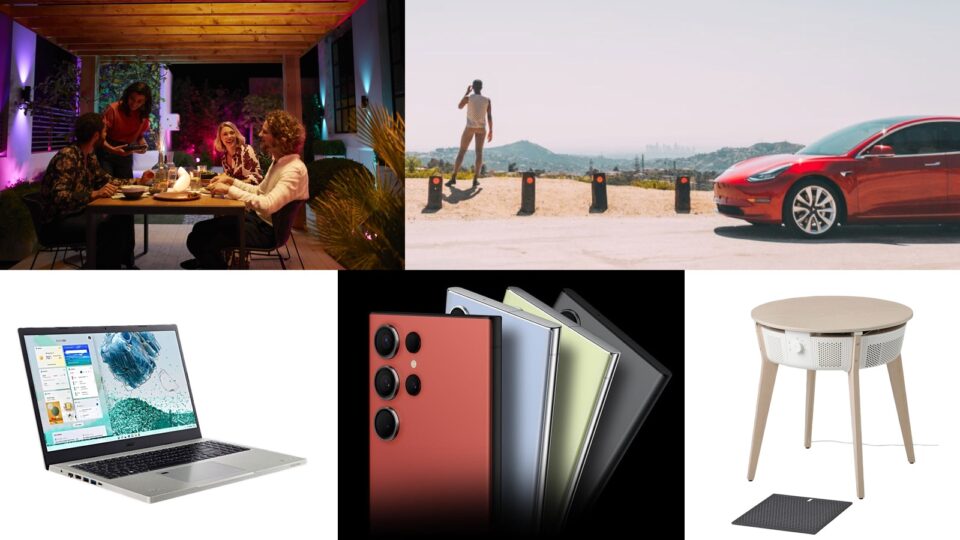 Earth Day Tech 2023: 4 Tips for a More Sustainable Future
by Amber Mac on April 13, 2023
For more than three decades we've celebrated Earth Day. In 2023, the theme is all about investing in our planet to improve our environment. To help us all support this goal, here are my 4 Earth Day Tech Tips for your home, office, or next trip.
Choose Eco-Friendly Tech with Recycled Materials
Acer Aspire Vero Laptop
The Acer Aspire Vero laptop is EPEAT Silver-certified, meaning it meets a significant list of environmental criteria for sustainability. It uses 30% recycled plastic in the chassis and 50% recycled plastic on the keyboard caps, which saves about 21% in C02 emissions. The Acer Aspire Vero is also designed on the Intel Evo Platform, so you get a high-performance guarantee (just look for the Evo badge!).
Samsung Galaxy S23 Ultra
The Samsung Galaxy S23 Ultra uses a wider variety of recycled materials than any other Galaxy, including pre-consumer recycled aluminium and glass and post-consumer recycled plastics sourced from discarded fishing nets, PET bottles, and water barrels. Every Galaxy S23 Smartphone comes in redesigned packaging made with 100% recycled paper. The Samsung Galaxy S23 Ultra conveniently syncs with the SmartThings App to make Canadians' lives easier, simpler and more connected whether they're at work, home or on the go.
Switch to Energy Efficient Lighting
Philips Hue Iris + Starter Kit

Transitioning from conventional lighting to connected LED lighting helps to save up to 85% on your energy bill. And did you know that dimming bulbs to 70% of maximum brightness uses 51% less energy? Philips Hue recommends three ways for users to save energy easily when using their Philips Hue bulbs: using scenes, dimming, or setting them to an energy-efficient colour. The most energy-efficient colour is blue, and when setting a colour-capable bulb to blue light, it consumes up to 79% less energy compared to white light. I love the look of the Philips Hue Iris and the Starter Kit makes it easy stay sustainable throughout your home.
Upgrade to Healthy Home Tech
IKEA Starkvind Table with Air Purifier
Manage indoor air quality with IKEA's air purifier side table, which you can control with the IKEA DIRIGERA hub and Home Smart app (the app also works with other smart IKEA products including smart blinds, smart plugs, and more). IKEA also has a sell-back program where they buy back used IKEA furniture for store credit.
Test Drive an EV
Turo
According to Turo's new Car Ownership Index in partnership with Leger, only 15% of Canadians have ever driven an electric vehicle, but trying out an EV for a few days is now simple and sustainable. This past weekend, I booked an EV on Turo, Canada's leading car-sharing marketplace, where you have the option in the app or on the website to book a green car for your next staycation or vacation. Turo's diverse fleet of EVs across Canada makes it easier than ever to be kind to the environment by reducing your carbon footprint. Whether you're booking an EV for the adventure of a lifetime or going for an extended test drive to gain first-hand experience with an EV before making a purchase, you can find your dream ride on Turo.
What other Earth Day tech tips do you like? Let us know on Amber's socials! Thank you to our clients for supporting this Earth Day round-up.