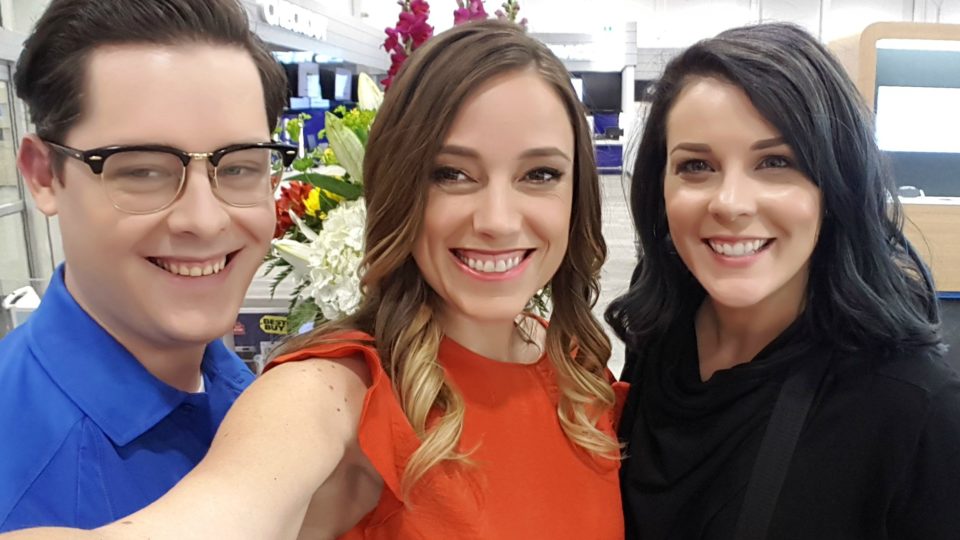 Photo Diary: Google shop Sleep Over
Try before you buy. That's my tech shopping motto (not just this holiday season, but for a decade+). While we're seeing a rise in online shopping (holiday spending in the US is expected to rise 18 percent this season), a lot of people still want to touch and feel before they fork over hard-earned cash.
Just recently, I was one of the first in the country (along with tech celebs The Sorry Girls, Citytv's Winston Sih, and blogger Casie Stewart) to get a sneak peek of the first Google shop in North America at Best Buy Canada.
We spent the morning at the Mississauga Heartland Town Centre location to try out the latest in virtual reality, interactive maps, and set-top box tech. This new Best Buy Experience Store is, in my humble opinion, geek heaven. Getting up close and personal with the hottest new gear and gadgets is the best way to know what you really want.
My visit didn't stop there. Later that week, I spent the night at this location. OK, it wasn't a sleepover in the traditional sense. We were shooting a new holiday commercial featuring the Google shop, appliance centre, smart home department, PC gaming section, and audio and video entertainment area.
PS  My two-minute tour is now online!  Watch here.