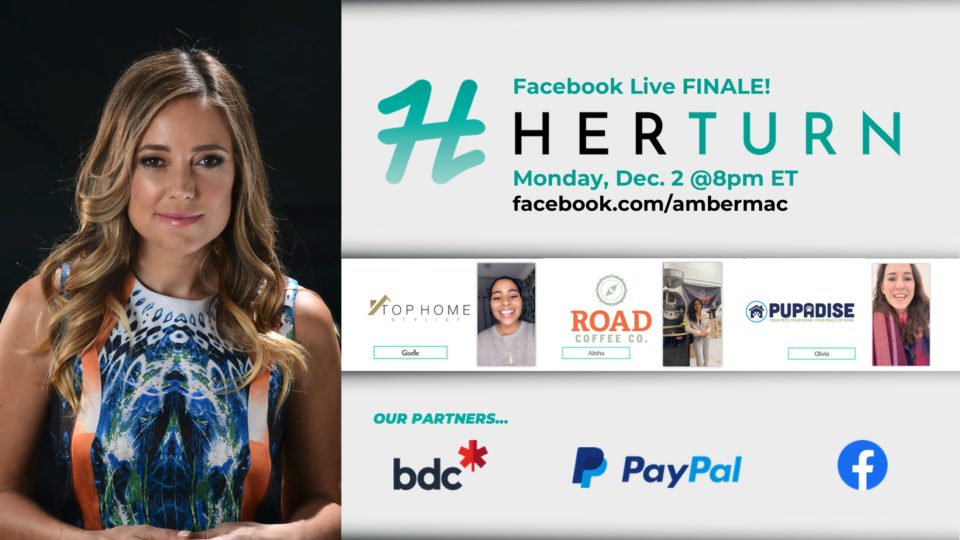 HerTurn Growth Challenge: Our 3 Finalists Get to Work
Women entrepreneurs from all across the country applied to be part of HerTurn, our online competition searching for Canada's next business star??.
It wasn't an easy decision, but our mentors selected the top 3 finalists to compete for the grand prize.
In today's episode, find our how each entrepreneur tackled the HerTurn growth challenge (one of three challenges before the live finale). Join us live Monday, December 2nd, 8pm ET right here to find out who will be the HerTurn winner.
Thanks to our mentors from BDC, PayPal Canada, and Facebook Canada.