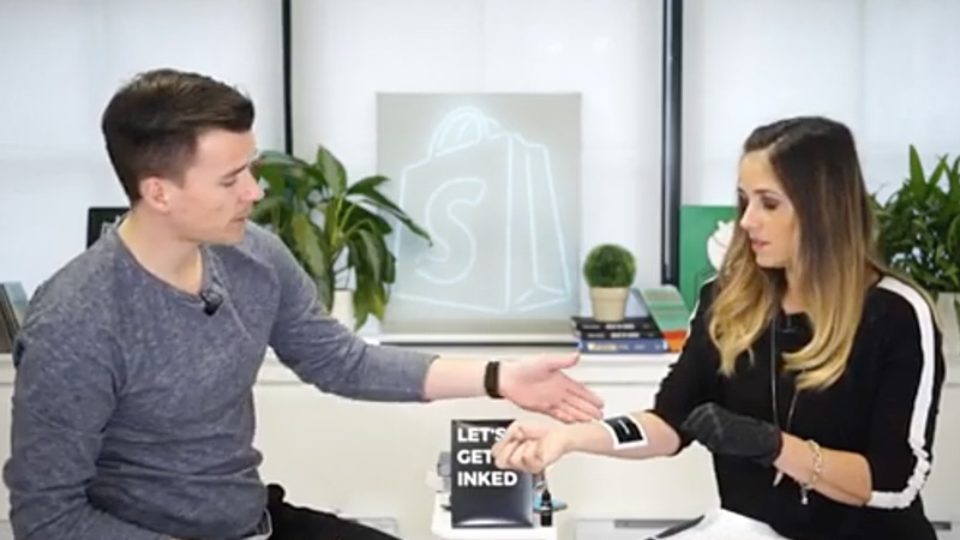 FB Live: Holiday Sales Strategies with Shopify & Amber Gets Inked
by Amber Mac on November 24, 2016
Check out this week's Shopify Live episode below where I get inked and talk Black Friday & Cyber Monday biz ideas. Here are a few highlights:
Tweet of the Week
From @Patagonia: This Black Friday we're donating 100% of sales to grassroots environmental groups. #LoveOurPlanet
This post showcases, once again, that Patagonia is in a class of its own when it comes to giving back.
Tip of the Week
As entrepreneurs, we know that sleep is essential. However, in our hustle-heavy environment, sometimes we forget that rest is equally important. This short video showcases some tips to get a good night's sleep.
Tool of the Week
If you want to design quick and good-looking social media images (including ads!), give Canva a try. This is just one of 15 tools we discuss in this broadcast and within the blog post.
Next Week: Wednesday, November 30th, 12pm ET
I sit down with Jess Sanchez from Santa Isla  on Shopify LIVE on Facebook.
We're LIVE! Amber Mac is talking Black Friday and getting inked:

Posted by Shopify on Wednesday, November 23, 2016