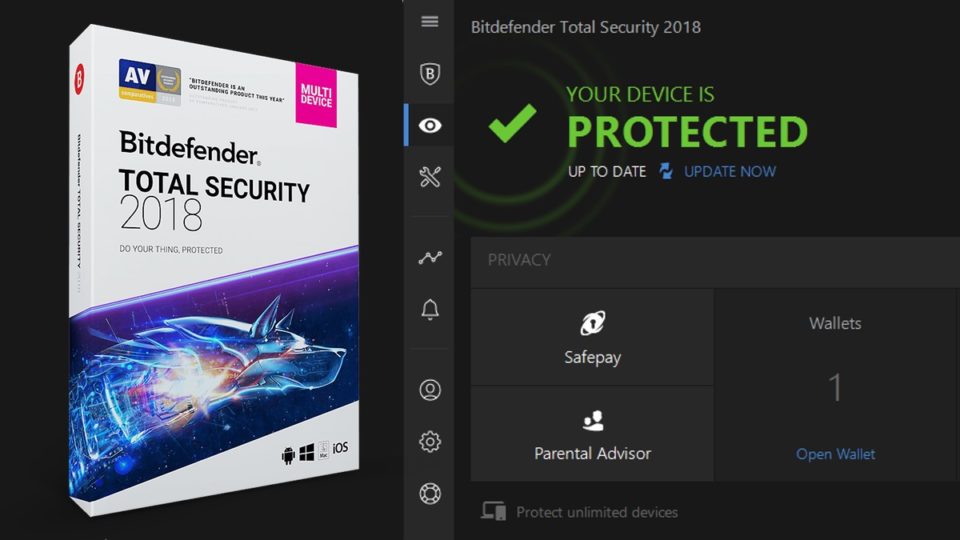 How to Protect ALL Your Devices from Cyber Attacks
by Amber Mac on May 15, 2018
Whether it's phishing, ransomware, or other malware, we live in a world where it's more important now than ever to take our digital privacy and security seriously. Today's headlines are frightening, but what's even more disturbing are the facts. According to Bitdefender, one in three Americans have been or know a victim of a cyberattack.
As someone who wrote a book about keeping families safe on the Internet (Outsmarting Your Kids Online), I know the world of digital threats all too well. While I've gotten smarter about protecting myself, now that my nine year old is using connected devices, I need an easy way to keep him safe (and teach him what responsible technology usage is all about).
Today, I use Bitdefender Total Security 2018 so all my devices are protected. This means I can use their app on my Android phone, so I can keep an eye on my MacBook Air. My favorite feature is the ultra-fast scanning, so if I'm feeling concerned about a threat, I can run a test on my Mac to quickly detect any issues (I'm talking seconds, not minutes). Plus, when it comes to browsing the Internet, the software uses artificial intelligence to review links before I click them and potentially run into trouble.
On Windows devices, there is web cam protection so you're safe from hackers trying to access your camera and VPN that encrypts all Internet traffic to let you protect your online presence. As an added bonus, the Parental Advisor app lets me manage what my 9-year-old is doing online, including access to appropriate apps, and I can access this information through the main Bitdefender Central app.
Bitdefender Total Security 2018 recently won the "Product of the Year" Award from AV Comparatives, which is an independent organization that tests and assesses antivirus software. They were also awarded with "Best protection" and "Best performance" from AV Test.
SPECIAL OFFER
If you want to try Bitdefender Total Security 2018 for free for 6 months, here's a special link to get access today.
Here's how I keep my devices (and my family's devices) safe from #phishing #malware #ransomware, and other security threats. Try @bitdefender for 6 months for FREE, no strings attached: https://t.co/NnQTjIBJQm #ad #cybersecurity pic.twitter.com/M1cOgOXLYP

— amber mac (@ambermac) May 11, 2018

Amber Mac is a Bitdefender partner.