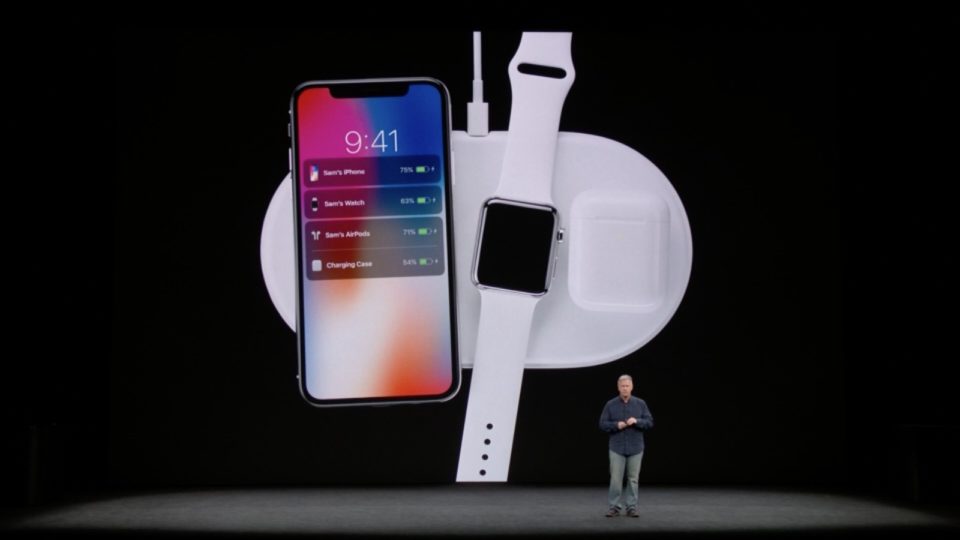 iPhone X, Apple Watch 3, Apple TV 4K at Apple Event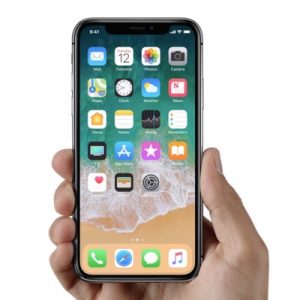 Tim Cook and crew took to the new Steve Jobs Theater stage in their new Apple Park campus for the first time ever to announce not one, but two new (and substantially different from one-another) iPhones, a major upgrade for the Apple Watch, and even a 4K HDR Apple TV. Read about them below.
iPhone X
Let's start with the "one more thing". While the iPhone 8 seemed cool, anyone watching Apple's event might've wondered how all the leaks could be so wrong – well, they weren't leaks on the iPhone 8 but Apple's next leap forward. For the tenth anniversary of the release of the original iPhone, Apple is claiming nothing less than the iPhone X being "a product that will set the path for technology for the next decade". The new, larger 5.8″ design is beautiful, a front that is all screen (except for a tiny area at the center top, which houses the front-side camera, mic, etc.) and a glass back that allows for touchless charging (using the Qi standard, which is a great addition). The venerable Home button has been eliminated by using FaceID recognition that uses your own face to unlock the phone (and use Apple Pay), and then you just swipe up from the bottom edge of the phone to get the other functionality the home button used to provide (e.g. to go to the Home screen and to access the app chooser). A larger side button (formerly the top button on the smaller phones of long ago) has been added and you can press this to talk to Siri (as well as just using "Hey Siri" with your voice, if you have that set up), as well as using it to trigger Apple Pay. The extra horsepower to run all this has been put toward some interesting applications, including animated emoji (or Animoji) that you can track your facial movements for a very personalized way to send a Message. Apple has smartly flattened down its storage offerings (and upped the minimum) on its new phones to 64GB and 256GB, but the iPhone X starts at a relatively pricey $999 US (pre-order October 27, ship November 3). They also introduced a nice contactless muti-device charger (called AirPower and out next year) that you can set any of the new iPhones, Watches, and AirPods on to simultaneously charge.
iPhone 8 & 8 Plus

The iPhone 8 & 8 Plus share a lot in common with the iPhone 7, with the main differences (beyond the usual better cameras, faster processors, etc.) being that they share the glass front and back of the iPhone X and can similarly use touchless charging, and they've added in stereo speakers (on top and bottom of phone, so works better for video – plus 25% louder with deeper bass). The Plus is again adding a beta feature (also available in the X) in Portrait Lighting, which lets you dynamically alter the lighting in portrait photos in some very cool ways. The 4.7″ iPhone 8 starts at $699 and the Plus starts at $799 (pre-order September 15, ship November 22). Oh, and iOS 11 will be available for download on September 19. With the 8 at two-thirds the cost of the pricey iPhone X, we're pretty sure it's going to be a popular seller.
Apple Watch Series 3

Well, Apple is now the number one watch seller in the world, recently unseating Rolex, sales are up, and cusomter satisfaction leads the industry at 97%, so it seems they've got a pretty good thing with the Apple Watch. And while it might not look much different on the outside (aside from new bands, a gold aluminum version, and a grey ceramic option), the new Apple Watch gets a big processor update and adds one incredibly killer feature: cellular. That's right, no more being tethered to your iPhone (and they swear you'll still have an all-day battery experience, so interested to see the reports on that – they claim up to 28 hours on a mix of LTE, Bluetooth, and Wifi). This means you can receive and make calls directly from your Watch without your phone anywhere nearby (it'll use the same number as your iPhone and it looks like cellular companies are taking teh approach that they'll just tack on an additional fee to have it share your iPhone's plan). They've gone so far as to integrate Apple Music, so you stream over "40 million songs on your wrist" (as well as Beats 1 and radio), and they've also included maps/directions and Find My Friends in addition to the untethered connectivity pluses you'd expect. Sensor-wise, they've added a barometric altimeter (your iPhone previously took on this responsibility), which plays a role in flights of stairs walked, as well as skiing and snowboarding applications, and Siri can now talk to you through your watch (so you don't even have to look at your watch to deal with some features). Finally, there are some heart rate upgrades (including resting and recovery rates), as well as a feature that detects if your heart rate becomes suspiciously elevated when you're not active (to alert you to potential health issues). You can order the Series 3 on September 15 and it'll be available on the 22nd (watchOS 4 is out on September 19).
Apple TV 4K

Last but not least, the Apple TV is being upgraded to 4K HDR (high dynamic range), meaning a four-times resolution jump and some incredible looking video. Many of the large studios (including 20th Century Fox, Lionsgate, Universal, Paramount, Sony, and Warner Bros.) are bringing over their 4K material to iTunes for the same price as HD (Netflix 4K will also be available, with Amazon Prime coming later this year) and, even better, Apple will upgrade any of the HD titles you've already bought on iTunes to 4K at no extra cost. Finally, 7 more countries (Canada, the UK, France, Germany, Australia, Norway, and Sweden) will finally be getting the previously US-only TV app (which works on Apple TV, iPad, and iPhone), which has some cool live sports upgrades to boot. You can order the new Apple TV 4K ($179 for the base version) on September 15 and it'll ship by September 22.
Parts of this post previously appeared in the AmberMac Newsletter – subscribe below to get weekly tips, news, and how-to's direct to your inbox!