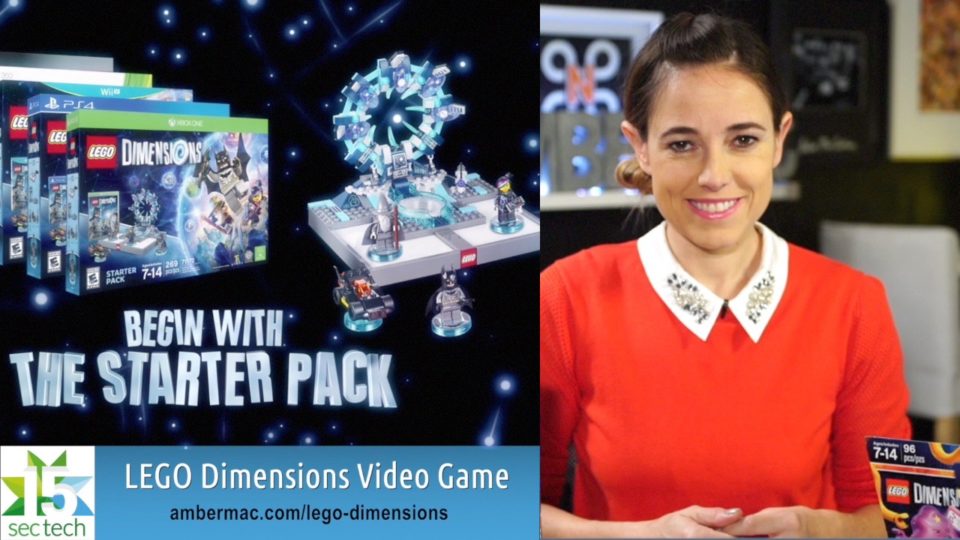 LEGO Dimensions Video Game
by Amber Mac on December 1, 2016
Last year the new "Toys-to-Life" video game LEGO Dimensions was the number 1 holiday toy in Canada. My 7-year-old son has been playing the game since it first came out. He loves that it's interactive and he's especially excited about its Year 2 expansion packs (which were just released, perfect timing for holiday!).
In LEGO Dimensions, players use real Lego figures and a toy pad which can be played within the game itself, featuring characters and environments from over 30 different franchises (Back to the Future, The Simpsons, and more!). The LEGO figures have sensors so when you place them on the gamepad, the characters come to life inside the game. LEGO story packs (like the new Ghostbusters one) come with new LEGO sets to build and place on the gamepad.
The Starter Pack contains the original LEGO Dimensions portal to build, the videogame, the USB toy pad, and three LEGO mini figures. The latest expansions for LEGO Dimensions includes popular titles such as:
Ghostbusters
Lord of the Rings
Mission Impossible
Fantastic Beasts
and more!
If you've already purchased the LEGO Dimensions starter pack, you can simply use the same Starter Pack and load in all the new worlds and levels to play. To get more information to buy this product, visit the link. Suggested retail price for LEGO Dimensions Starter Pack is $110 with LEGO Dimensions Year 2 expansion packs varying between $15 and $50.