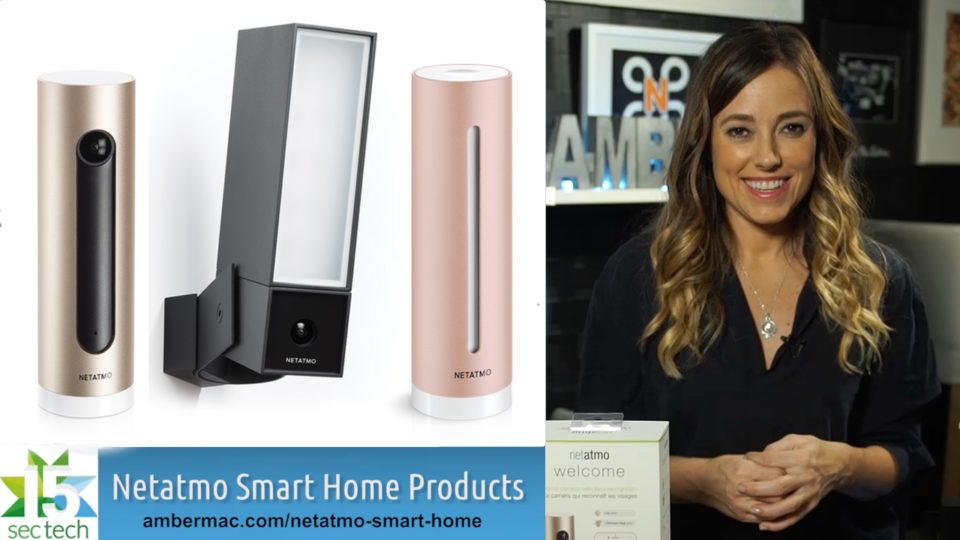 Netatmo Smart Home Products
by Amber Mac on December 8, 2016
Smart home technology is a great gift for the holidays for people on your list who want the hottest new tech. If you're planning to buy a smart home product, consider something that is easy to set up and easy to manage. Some of my favorite picks are devices that help families stay healthy and stay safe. I've been working closely with Netatmo to review their innovative line-up and here are three products that stand out.
Presence
Presence is a smart outdoor home security camera with an integrated floodlight that can recognize people, animals, and vehicles.  It can be programmed to see or ignore whatever is in its field of view, so you could ignore people walking down the sidewalk but be notified every time someone walks up your driveway.
Healthy Home Coach
Healthy Home Coach measures temperature, humidity, indoor air quality, and noise levels.  If you're a new parent or if there is someone in your family with asthma, this will help you track conditions in your house.  It also uses artificial intelligence to make recommendations to better your environment.
Welcome
Welcome is a smart indoor home security camera that uses facial recognition to identify the people in your home.  This way you'll know when your kids walk in the door or if there is a stranger in the house.   It has powerful infrared LEDs to see in the dark and you can add video storage as needed.
Purchase your own Netatmo Welcome and Healthy Home Coach at Best BuyCanada or a Netatmo Presence exclusively at Home Depot Canada.