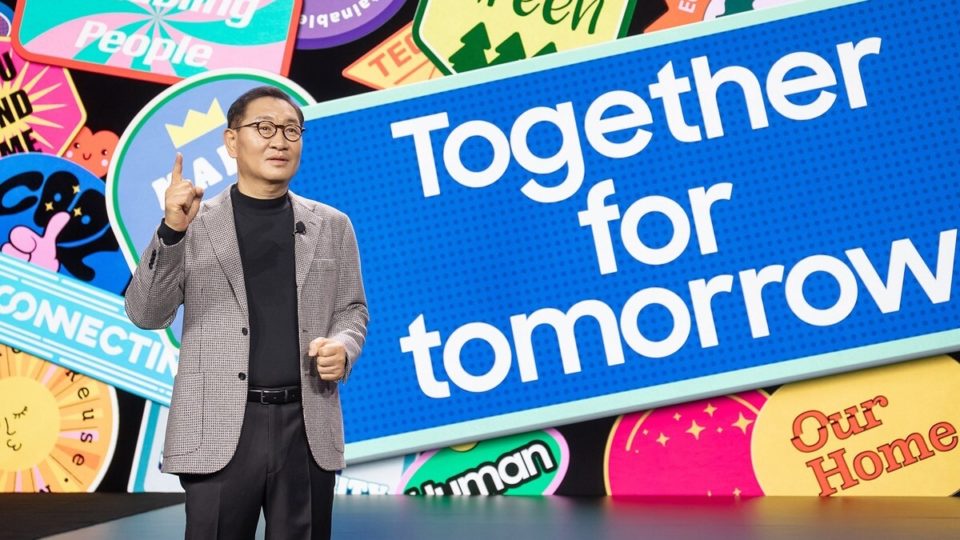 Reimagining a Better Planet & Personalization – Powered by Samsung
by Amber Mac on March 16, 2022
We recently wrapped a Wellness Tech Tour – a week-long virtual campaign at media outlets across the country featuring the latest in technology to monitor and manage your physical and mental health. One of the first products we spotlighted was the Samsung Galaxy Watch 4, which features innovative technology, such as a BioActive Sensor, to better measure your body fat percentage, your skeletal muscle, and more. 
This spring we are once again working with Samsung for our Earth Day campaign, recognizing the tech giant's considerable steps to put sustainability front and centre. If you followed CES 2022, you likely witnessed Samsung's move to focus on "Together for Tomorrow". In their words: "Samsung is innovating for a better world, where technology exists together with people and for the planet. Through commitments that re-energize our environmental progress to innovations tailored to your unique lifestyle, Samsung is envisioning a future where sustainability anchors innovation and products are customized and connected for every experience."
I especially appreciate this line about how sustainability can anchor innovation. Samsung made a few key announcements. Today, I'd like to focus on two areas: sustainability & personalization.

Sustainability
Packaging:  Samsung is incorporating recycled materials into portfolio products, including recycled plastics in all home appliances and mobile products by 2025, and recycled materials inside product boxes. 
Solar: Samsung's SolarCell Remote for TVs eliminates the need for batteries, but instead gets electricity from radio frequencies like those found in Wi-Fi devices.
Charging:  Samsung's TVs and phone chargers will operate on near zero standby power by 2025.
Personalization
The Freestyle: I recently featured The Freestyle (see image above) on a national TV segment about living room tech. However, what's clear about this lightweight and powerful projector is that you can use it beyond the living room. Bring The Freestyle wherever you want to watch your favourite streaming or live content. In other words, you can project up to 100 inches on a ceiling, wall, or even, a floor.
Bespoke: If you watched our Wellness Tech segments, you might have heard me mention that you can customize your Samsung Watch 4 (the Bespoke Studio makes it easy to mix and match bands and cases). Beyond wearables, Samsung announced the Bespoke French Door Refrigerator

 at CES 2022 (see image below), which is available in a choice of 3-door, 4-door, and Family Hub models. In other words, think of customizable design options, which extends to other Samsung appliances such as dishwashers, ranges, microwaves, washers and dryers, and vacuums.

Samsung Gaming Experience: As the mom of a gamer, I know my 13-year-old son would love The Ark, which is a flexible monitor with an adaptable screen to fit the game you're playing or the program you're using (all in 4k). Plus, the Samsung Gaming Hub is a cloud-based gaming platform with the latest titles for the gaming enthusiast in your home. 

As someone who has covered the technology industry and worked with many of the key players for more than a decade, I am always looking for signs and signals that businesses are raising the bar when it comes to protecting the planet and personalizing for people. 
For more information about what Samsung has in store for 2022 and beyond, check out their CES 2022 "Together for Tomorrow" vision here.
This blog post was sponsored by Samsung Canada.