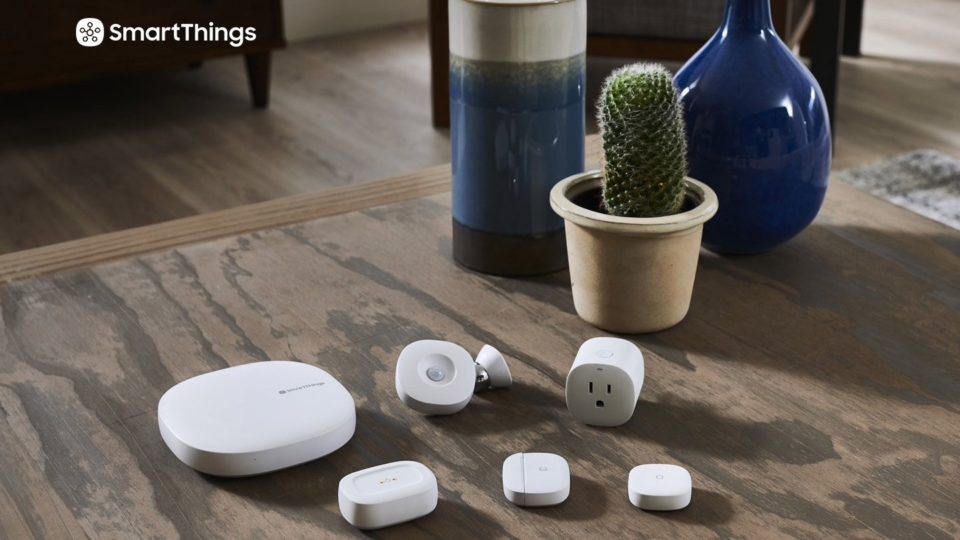 Samsung SmartThings & Galaxy Note9: Review
by Amber Mac on December 11, 2018
With so much excitement in the air this time of year, it's easy to be overwhelmed or distracted as special holiday moments whirl past in a blur. My tried-and-true method for keeping ahead of the Christmas chaos is to stay organized with some helpful tech! With the assistance of Samsung SmartThings paired with the Galaxy Note9, your home can run as smoothly as Santa's workshop so you can enjoy time with family and friends knowing these devices are on the job.
Outside of those perfect photo ops that happen while you're decorating the tree or on a winter hike are the unexpected moments worth capturing. The Galaxy Note9 is an excellent smartphone to snap beautiful pics and to check in at home. The Galaxy Note9 features the largest Infinity Display ever at 6.4-inches with an edge-to-edge glass screen so you can easily achieve peace of mind with one quick glance.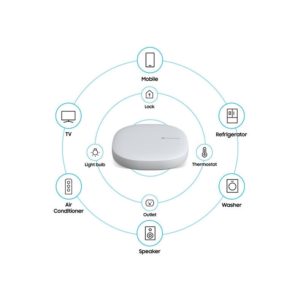 Keep things simple with a "Mission Control" for holiday activities. The Samsung SmartThings 2-in-1 Mesh Wi-Fi router and SmartThings Button offer control at (you guessed it) the press of a button. While the Button features three programmable triggers for connected devices, the 2-in-1 Mesh Wi-Fi goes one step further to enhance command central and doubles as a smart home hub, allowing you to pre-program everything with ease, including appliances, thermostats, lights, security systems, and you can even set customized "scenes" so that your home is optimized for busy afternoons or snowy mornings all season long.
The virtual "Mission Control" is the SmartThings App on your Galaxy Note9, which is how you can oversee the rest of the household. Turn up your favorite Christmas Carols, dim the lights, and set the scene for a cozy night by the fire. With the Samsung SmartThings Outlet, you can update your treasured holiday decor too – like that vintage glowing ceramic tree – and provide smart control for traditional appliances. Plus, the SmartThings Motion Sensor and Water Leak Sensor adds peace of mind with extra protection against unexpected activity in your home.
If there's anyone on your list who might enjoy this help with staying on top of the holiday chaos with a connected home, check out the Galaxy Note9 at your nearby Samsung Experience Stores or at Samsung.ca. Plus, Samsung SmartThings Wifi is available for only $179.99 and the SmartThings smart home product add-ons start at $24.99 so these seasonal stress solutions mean minimal spending for maximum peace of mind – and a truly simplified life.
Samsung Canada is a sponsor of the 2018 AmberMac Holiday Guide #AMHG.