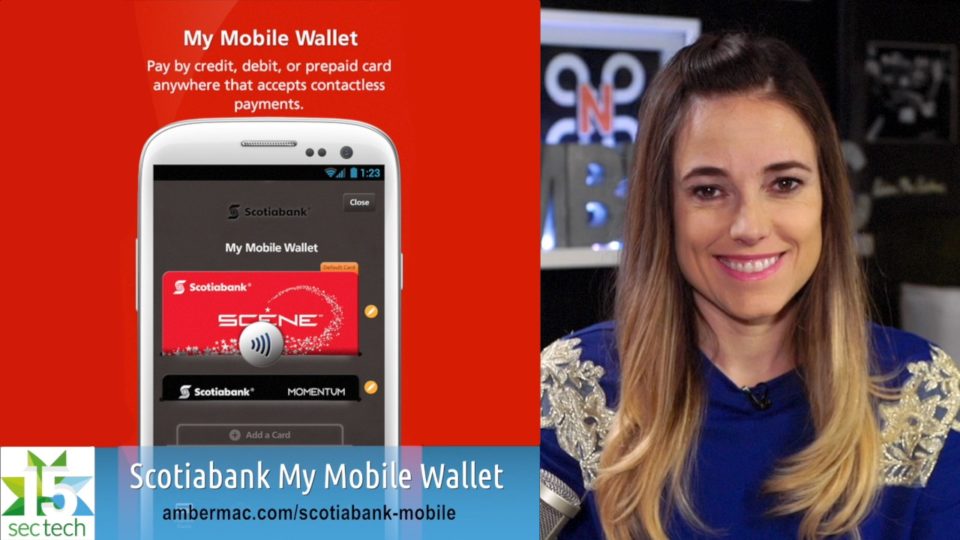 Scotiabank My Mobile Wallet & More
by Amber Mac on December 14, 2016
Thanks so much to Scotiabank for sponsoring the AmberMac Holiday Guide. Here are a few of their products that you should check out (see my video at the bottom for more details)…
My Mobile Wallet (Android users)
Scotiabank's My Mobile Wallet allows customers to securely store their Scotiabank Visa credit, Prepaid and/ or ScotiaCard® debit card on their smartphone. Then, use My Mobile Wallet to pay for small, everyday purchases like coffee, lunch, gas or groceries under $100. Just tap your smartphone at the terminal to pay for purchases under $100. No need for a plastic card or signature. The Pay Ready feature lets you check out even faster, with no need to even open the wallet. Just wake up the phone and tap for contactless payment under $100.
eReceipts (in My Mobile Wallet for Android & Mobile Banking App for iOS)
eReceipts allows Scotiabank customers to store and manage their digital and paper receipts in a digital format in the Mobile Banking app. Customers will be able to get eReceipts for all their purchases regardless of how they paid for them.
Quick Balance (for Android & iOS users from within Mobile Banking App)
Quick Balance allows customers to view the account balances of their choice from the Scotiabank Mobile Banking app, or from the Today widget on their iOS device, without having to log in to the mobile application, which can help to stay on budget while shopping.