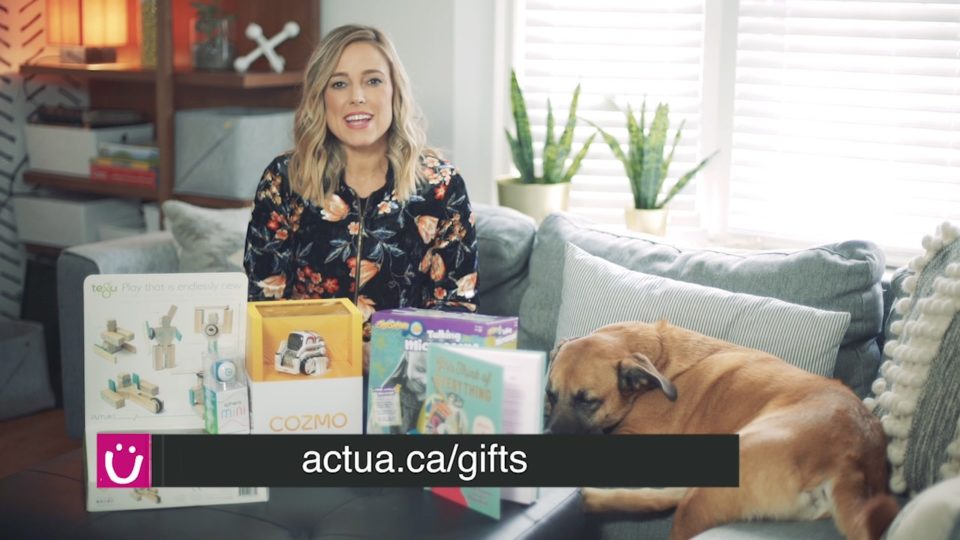 Smart Gift Ideas for Kids: 5 Great STEM Toys
by Amber Mac on December 14, 2018
Our friends at Actua Canada have an awesome gift guide that we covered in our recent AmberMac Holiday Guide LIVE special. Here is our video with five of our favorite STEM toys from that list, and you can find the links for each below.
Product Links
Cozmo Robot by Anki: This cute little robot is one of the hottest gifts of the year. Kids can program Cozmo to tackle obstacles and more.
Maggot Magnetic Block Set: For younger children, this magnetic wooden block set teaches open-ended play for your little engineer at home.
Sphero Mini: For hours of fun, kids use an app to program this cute robot ball in three different modes.
Educational Insights Geosafari Talking Microscope: The geosafari talking microscope is the perfect first microscope for scientific exploration.
Girls Think of Everything Book: For stories about inspiring female inventors, the bestselling Girls Think of Everything book will do the trick.