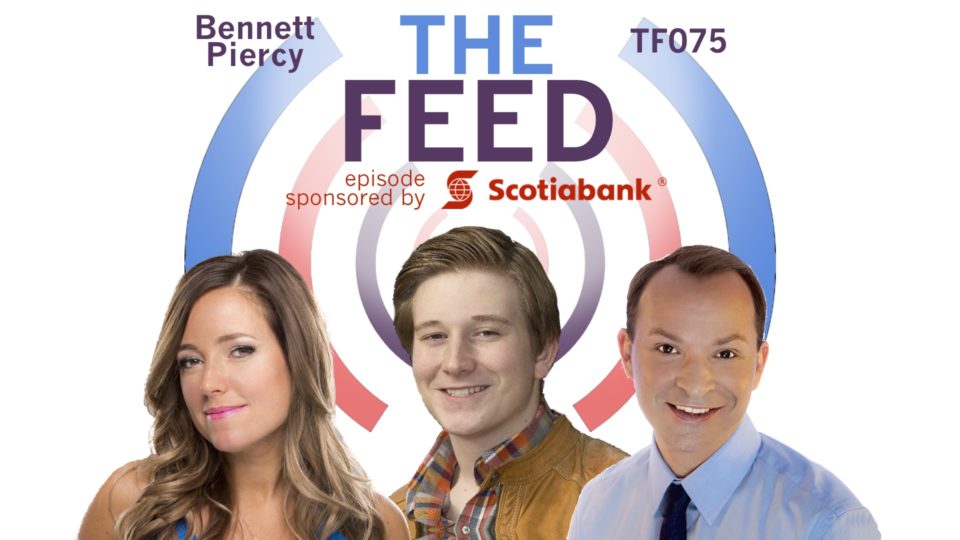 The Feed: TF075 Pokemon Champ Bennett Piercy
by Amber Mac on November 29, 2016
We talk to the North America Pokemon champ Bennett Piercy about the latest games for the holiday season, including Pokemon Sun and Pokemon Moon. Also on the show, Click and Grow's Mattias Lepp joins us from Estonia to explain how to build a self-contained kitchen garden with Smart Garden 9. Plus, our power friend @Brittlestar on emerging business models in the live streaming space.


Thanks to our partner, Scotiabank, for supporting this week's episode of #TheFeed. Check out their My Mobile Wallet and other great offerings in the AmberMac Holiday Guide.
Listen to the episode through the Podbean player above, subscribe to The Feed on iTunes, or tune in to SiriusXM to hear us on-air Saturdays and Sundays on Channel 167. Please fill out our contact form for any advertising inquiries.