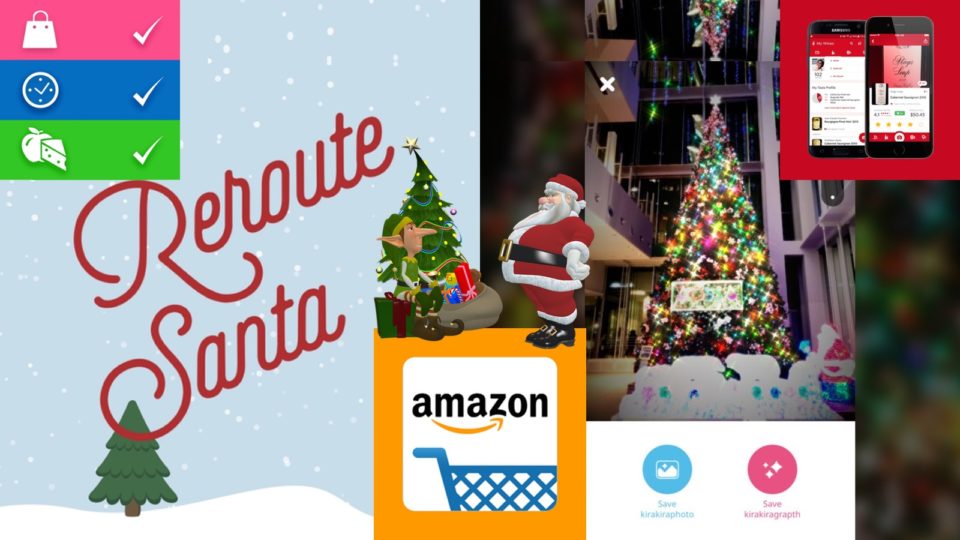 Top Holiday Helper Apps
by Amber Mac on November 25, 2018
It's that time of year again when we're all juggling a million different personal and professional tasks. To make this season a little bit easier, here are five apps that can help you with everything from making a better to-do list, tracking your shopping orders, sending Santa to a new location, find the right festive wine, and adding some glitter to your Instagram pics.
Make the ultimate holiday to-do list
Orderly is a $0.99 iOS app that lets you…
Create unlimited folders for holiday to-dos
Set location-based reminders for holiday shopping
Print to-do lists
Keep track of your online orders
Amazon Shopping is a free app for Android that helps you to…
Use 1-click ordering for holiday shopping
Sign up for automatic shipment notifications
Scan bar codes in store to compare prices
Send Santa to a new address if you're traveling
The free Reroute Santa web app that lets you…
Send Santa a note if you're away from home Dec 25th
Watch as Reroute Santa delivers your message
Get custom letter to notify you Santa will arrive at new location
Find the best wine for holiday entertaining
Vivino is a free app for iOS and Android with the following features…
Discover the best wine for your turkey dinner
Choose a wine gift in your price range
Take a photo of a wine label for instant info)
Add sparkle to your holiday social pics
KiraKira for iOS costs just $0.99 and lets you…
Add glitter to your holiday photos
Create 4-second loop videos called kirakiragraphs
Swipe to change to different holiday effects
We'll have lots more holiday tips, gift ideas, and more as part of this year's AmberMac Holiday Guide, so check back often!
Note: This post appeared in a previous Holiday Guide – contents have been updated to 2018.