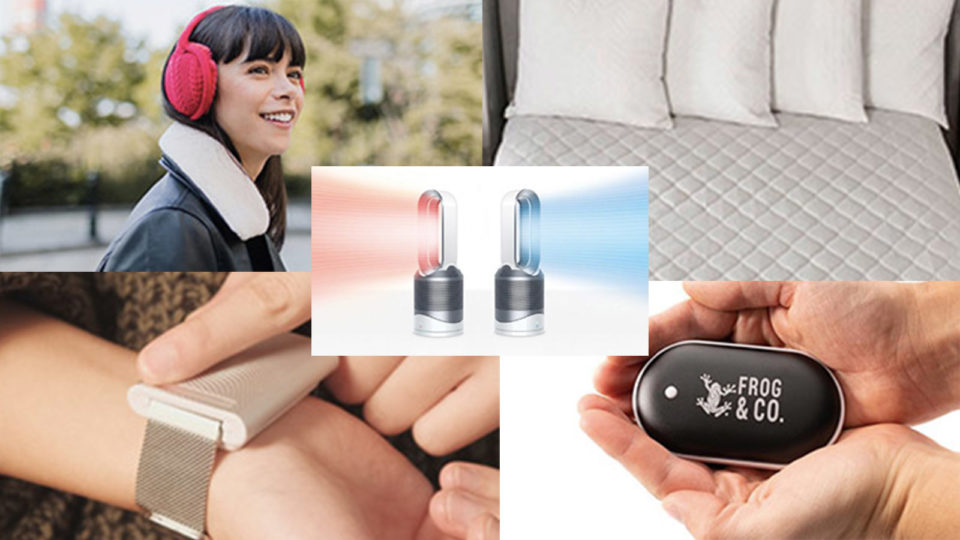 5 High-Tech Gifts to Stay Warm this Winter
When the weather outside is frightful, there's warmth to be found in creative heat-saving tech. Whether your loved ones are outdoors building snow forts or cuddled up inside, keep them snug and toasty with these winter warm-up gift ideas.
Sound Huggles
Sound Huggles wireless earmuff headphones work double duty to keep your ears warm while listening to your favourite podcast or chatting with your folks with the built-in mic. Compatible with any Bluetooth enabled device, you can connect to your iPhone or Android without having to worry about untangling wires. Plus, their compact, cute design means there's no sacrifice of style for function this season.
Dyson Pure Hot+Cool Link
Vanquish any drafty space with the Dyson Pure Hot+Cool Link: the heat fan that also serves as an air-purifier (and as a cooling fan in the summer). It features quiet settings and a dimmed display for minimal distractions. Plus, with the Dyson Link App, you can track its removal of 99.97% of allergens and temperature monitoring down to the exact degree – between 0-37, to be precise.

Embr Wave
Whether you run hot or cold, regulate your body temperature with this deceptively tiny device. Using cutting-edge thermoelectrics and precisely engineered algorithms, the Embr Wave promises to produce maximally effective temperature waves that will affect your entire body – via your wrist! With a 2-3 day battery life, pair the Embr Wave with the mobile app for enhanced visualization and control.
Survival Frog Quick Heat Rechargeable Hand Warmer & Power Bank
Charge your devices while warming your hands with this dual function portable heater and power bank. With three adjustable heat settings, the Survival Frog Quick Heat can radiate between 104 – 140 degrees Fahrenheit. Simply recharge with the USB cable for portable warmth and power all winter long.

Sunbeam Waterproof Heated Mattress Pad
A warm sleep is a comfortable sleep and the Sunbeam Heated Mattress Pad is the perfect gift for the folks who always hop into bed with cold feet. Designed with ThermoFine technology to automatically adjust to your desired heat setting, this mattress pad offers 20 heat settings, preheating, and a 10 hour auto shut-off for cozy comfort on every chilly December night.