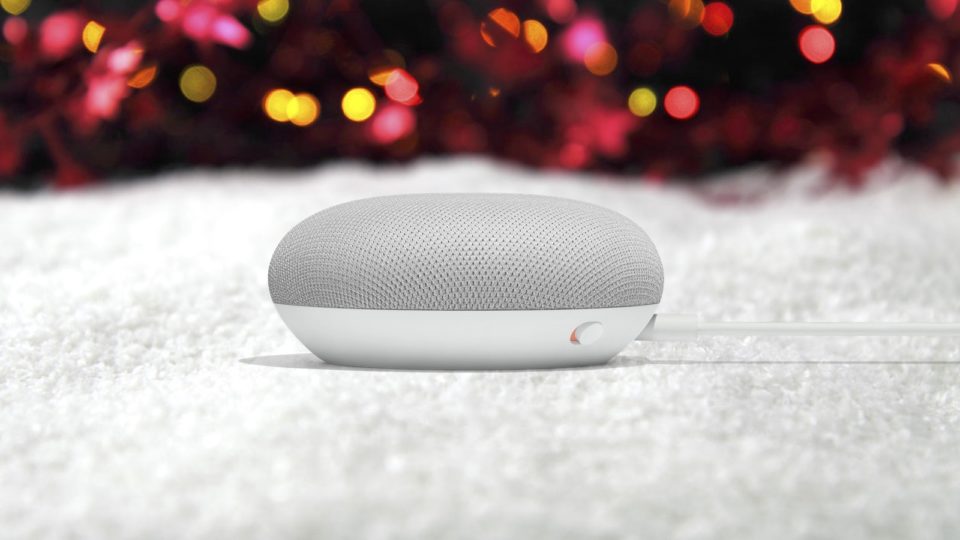 5 Ways to Use Google Home for the Holidays
by Amber Mac on November 23, 2017
With Google Home in my house, I feel like I have an extra set of hands to make my life easier. I have Google Home in my main floor living room and Google Home Mini upstairs outside our bedrooms.
When people ask me about Google Assistant, the software that powers Google Home, they often think about it as a productivity tool. While this statement is accurate, this smart speaker is also loads of fun for families during the holiday months and beyond (incidentally, my parents just came to visit for one week, and walked away with one of our Google Home Minis because they loved it so much).
Whether you're 8 or 80, below are a few festive Google Home tips to try.
Organize Shopping Lists
Open Google Home app on your mobile device
Create a new list "Holiday Gifts" and make it your Primary list
Say "OK Google, add Google Home Mini" to Holiday Gifts Shopping List
Organize Trivia Night
Say "OK Google, play trivia".
Tell Google Home how many people want to play
Walk through picking names for players
Easy Recipe Ideas
Search for a recipe in Google on your mobile device
When you find one in the carousel, tap Send to Google Home
Say "OK Google, start recipe" to get step-by-step instructions
Play Holiday Tunes
"OK Google, play holiday music."
Enjoy!
Change Mood Lighting
Purchase a Philips Hue White and Colour Ambiance A19 Starter Kit & use three lightbulbs in home lamps
Go to Google home and select Home control
Tap "add new device" and select Philips Hue and pair Hue bridge
Say "OK Google, change lights to red."
Remember, you can use these lights all year long so it's a smart home investment
Additional Links
Amber Mac is a proud Google partner. #madebygoogle #sponsored