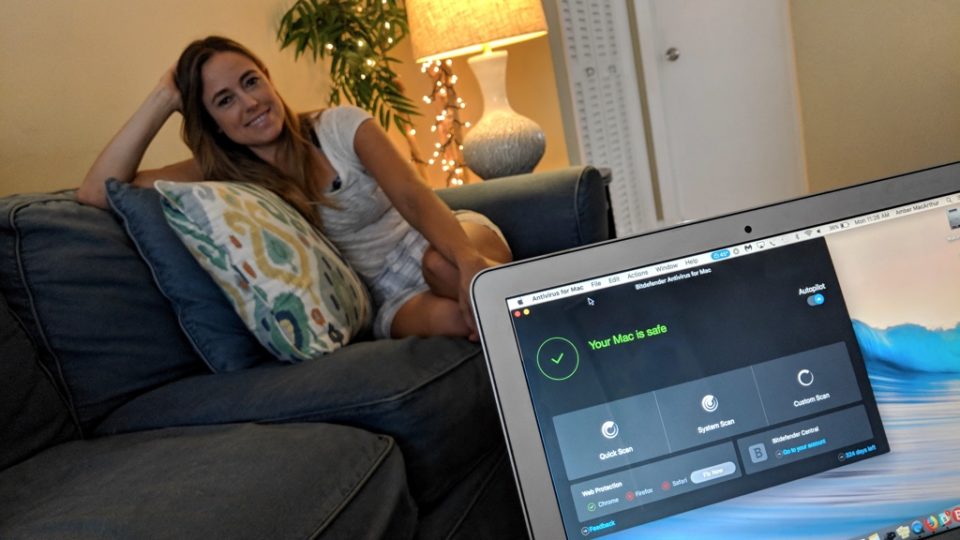 Computer Security: Webcam Protection & Antivirus
by Amber Mac on December 18, 2017
'Tis the season to click on links, and after a couple of clicks too far, my friend Michael's Mac recently came to a standstill thanks to malware. Malware (ill-intentioned software like rootkits, ransomware, and trojans) can strike when you least expect it. Whether you're shopping online or getting a holiday message from a friend on social media, we're caught up in the festive fun and forgetting the frightening facts about cyber attacks.
Last week, I did a Twitter poll to find out "How many Americans do you think are victims or know a victim of a cyber attack?" Most of you answered 1 in 2 or 1 in 3. According to a recent Bitdefender survey (stats for US):
1 in 3 people have been or know a victim of a cyber attack
69% of  admit to sharing their personal phone number and home address online in potentially risky situations
75% of people think cyber attacks will increase over the next year, but 43% say their concerns about cyber attacks has NOT increased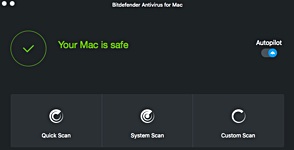 I suggested that Michael try out Bitdefender Total Security 2018, which is an all-in-one software solution for your Windows, Android, or Mac device. With Michael's setup, this software provides access to Antivirus for Mac, which is constantly scanning your computer to make sure that it is safe (if you select Auto-Pilot). You can also do a Quick Scan in a few seconds if you're concerned there is an issue. In terms of web browsing, it offers the TrafficLight extension so you can stay safe browsing and it blocks and malicious web traffic in Chrome, Firefox, and Safari. Plus, it offers Time Machine protection and adware removal.
I've been using Bitdefender Total Security for a couple of months and I'm relieved to take a more proactive approach to computer safety without doing much more than signing up for a subscription. Now I don't have to worry about perhaps most important thing keeping my business running day-to-day: my laptop.
Moreover, this pack has something often ignored in the security software space: web cam protection. This feature makes it easy to ensure that safe apps can access your camera, but suspicious apps are blocked. You have four options within this setting: block all access to the webcam, block browsers' access to the webcam, set application webcam based on Bitdefender users' choice, and opt to receive notifications when allowed applications connect to the web cam.
Learn more about Bitdefender 2018 and purchase Bitdefender 2018 to protect your devices today for on the Bitdefender website.
Amber Mac is a proud Bitdefender Ambassador. Check out what other Bitdefender influencers are saying.