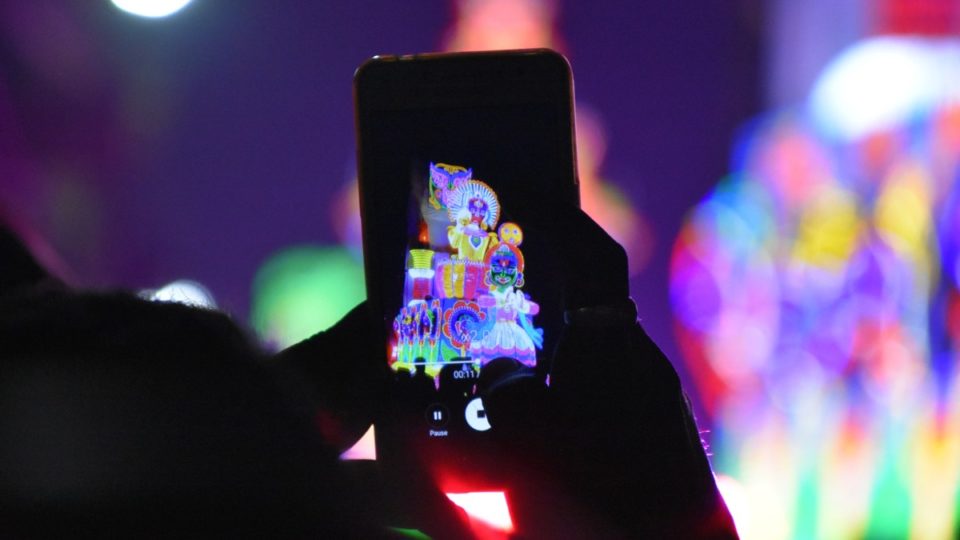 Festivals & Fireworks: The Tech You Need
by Amber Mac on June 25, 2018
Summer has arrived, which means we're all spending more time outside. Making memories in the glorious outdoors does not mean abandoning our devices – in fact, using technology to make the most of the long weekends at the cottage or while attending a local festival just makes sense.
When attending summer festivals many of us find ourselves asking the same questions: where did I park again? what if there is no internet? am I drinking enough water to stay hydrated all day long? Here are a few quick answers to help all you eagar revellers.
When parking your vehicle, open Google Maps, mark your location to easily find your way back. Of course this will only work if your phone is still charged, so remember you don't need to be in the air to switch your phone to airplane mode if you want to save battery life or, better yet, make sure you've got a portable or car charger for emergencies.
When travelling to those remote festivals that are sometimes off the beaten path and with spotty or no internet consider using a peer-to-peer app that allows you stay connected with your group. FireChat offers free instant messaging with no signal or mobile data required.
Spending all day in the sun can really take its toll on your body. Staying hydrated is most important when tackling the heat. Luckily there are a variety of apps available to suit your needs. Whether you need reminding to keep drinking or want to know how you are doing The Quench has a great list of 8 different free apps to check out when finding the right app for you.
Now with Independence Day and Canada Day celebrations just around the corner, savvy Instagrammers will want to 'light up the night' and share their own fireworks. Catching that perfect shot does not have to be just for the professionals anymore. There are many apps that you can add to your phone's camera to help. Slow Shutter Cam can help with long-exposure photos and apps like PicMonkey add editing tools and features outside of the standard Instagram filters.
Finally, if you want to get the best fireworks pics you can with your mobile, here are five easy tips to help:
Forget the Flash: That little flash on your phone is not going to reach that big flash in the sky, so unless you want to see more of the backs of people's heads in front of you than the fireworks in the distance, turn it off (the people around you will thank you as well).
Stabilize Your Phone: A tripod or monopod is great but just resting your phone on a solid surface to keep it steady will help avoid blurry shots.
Turn Off Zoom & HDR: These features will just reduce the quality of your image, so keep them off for fireworks. If you do insist on using HDR then make sure you've got your settings made so that it saves the normal photo as well.
Burst It Baby: Getting the perfect firework photo can require a bit of luck, too, so up your odds by holding down your capture button to take a burst of shots that you can identify the best frame off afterwards.
Video Variations: If you want to grab video of the show then keep all the steps above in mind, but also consider using slo-mo or time-lapse video for some cool effects.
Hope you have lots of festival fun this summer!