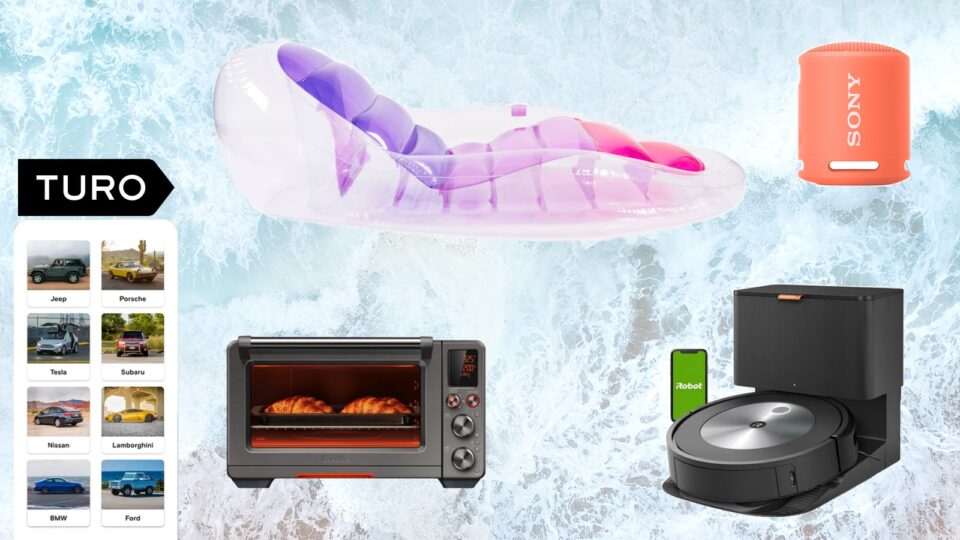 Hot Summer Tech to Save Time & Have More Fun!
by Amber Mac on June 20, 2022
With summer well underway, we're all thinking about ways we can save time in our homes and have more fun on the road. To share the hottest tech of the summer, Amber Mac is here with her top picks. Amber, let's start making smarter summer s'mores.
Cooking: Make Perfect S'Mores with a Smart Oven
The Breville Joule Oven Air Fryer Pro is seven appliances in one, helping you handle everything from air frying to baking. You can automate the cooking experience with the Joule Oven app and Autopilot, and, for the first time ever, create the perfect s'more. It's a great solution for the cottage, too!
Cleaning: Let iRobot Do the Dirty Work
What about saving time cleaning the house and avoiding pet messes? Let the iRobot Roomba j7+ come to your rescue! The j7+ gets smarter over time and empties itself after it cleans, so it's got you covered. You can use voice assistant devices like Alexa, Google, and Siri, to call on the Roomba to clean in one spot, and it's the only robot vacuum with iRobot's "poop promise", meaning it will avoid solid pet waste. The j7+ is on sale now until June 23 at iRobot.ca.
Travelling: Rent Your Summer Dream Car
Now here's some great tech for summer travel and road trips. The Turo app lets you connect with local car owners for your next adventure. With coverage in eight provinces, Turo is the largest car sharing platform in Canada. You can choose your dream car for a summer adventure (including convertibles!) from more than 1,300 vehicle models.
Listening: Pack a Bluetooth Waterproof Speaker
What would summer be without having our favourite music along for the fun? No matter where you go, the Sony SRS-XB13 Waterproof Speaker will keep the tunes pumping. It's not just a powerful Bluetooth speaker that can pair with your phone or tablet for streaming, it's got extra bass for party mode and it's waterproof. Pick one up at Best Buy Canada and take it wherever you find yourself this summer!
Lounging: Float on the Water Without Getting Wet

If you're headed to the beach or lake, then you need to check out this high-tech water float for adults who want to stay dry while hanging out on the water. The Spin Master SwimWays Dry Float is aimed at the 35% of people who want to float on water but don't want to get wet. This lounger has a 100% above-water profile, so you can relax in comfort while saying dry, and it features Hyper-Flate Valve Technology™ for three-times faster inflation and deflation.
Thank you to our brand partners supporting this Summer Tech Campaign: Breville, iRobot, Best Buy Canada, and Turo.