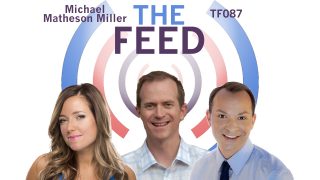 #TheFeed: Poverty Inc. Filmmaker, Secure Passwords, Therapists, and More!
by Amber Mac on March 14, 2017
TF087: Keeper CEO Darren Guccione joins up from Mobile World Congress to talk about how to create better (and more secure) passwords. We also chat with filmmaker Michael Matheson Miller about his film Poverty, Inc, which examines the impact of foreign aid. Chakameh Shafii of TranQool explains how her new business can help you get access to licensed therapists from the comfort of your home. Plus, in Socially Speaking, we debate the benefits of locking smartphones while watching concerts.
Listen to the episode through the Podbean player above, subscribe to The Feed on iTunes, or tune in to SiriusXM to hear us on-air Saturdays and Sundays on Channel 167. Please fill out our contact form for any advertising inquiries.