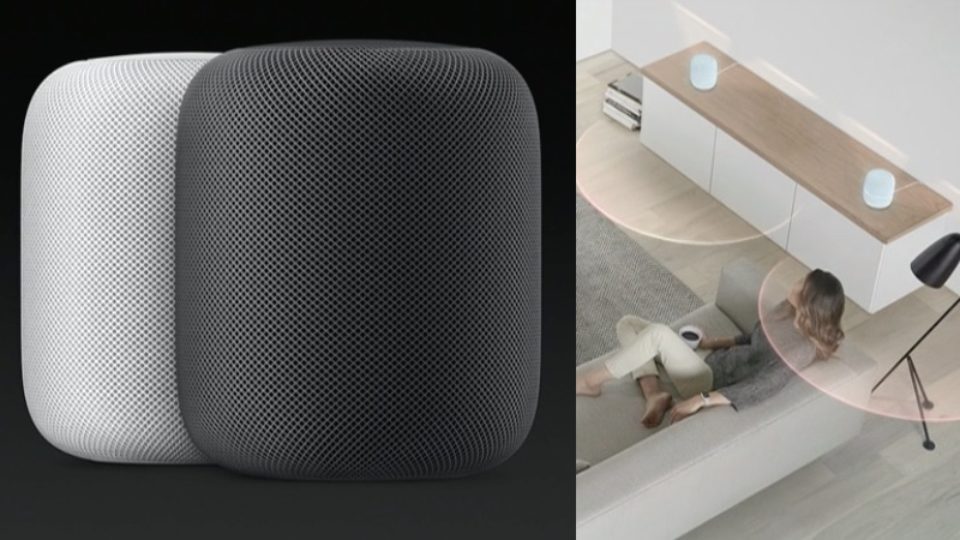 TheOtherMac: Siri Speaker, New iPads, and iOS 11 at Apple's WWDC17
Apple's annual Worldwide Developers Conference keynote usually brings more under-the-hood info than a lot of people are interested in, so we've boiled Tim Cook's keynote down to a few key areas so you don't have to wade through a two-and-a-half hour video to find the best bits (heads up, the phrase for today's keynote is "machine learning" – comes up dozens of times).
HomePod: the Intelligent Speaker
The most exciting news, and the only completely "new" hardware announcement, is Apple's new Siri-controlled speaker. The sleek looking 7″ speaker will be available in white or space grey this December (starting in the US, UK, and Australia – no Canada, Apple?) for $349. What can it do?
a radial 7-tweeter system plus bass system will analyze where you have it positioned in the room its in to provide the perfect mix of vocals, ambience, and "direct energy" – you can even add in a second HomePod and they'll automatically calibrate their sound to give you the best audio;
a 6 microphone array detects when you say "Hey Siri" and provides music control and home assistant services relating to news, weather, traffic, sports, reminders, messages, translation, unit conversion, and more (including controlling HomeKit devices); and
privacy that includes local recognition of "Hey Siri" (so it's not constantly sending audio to the cloud), anonymous ID when information does have to be sent to the cloud, and end-to-end encryption.
iPad Pro: New 10.5″ Version
The smaller iPad Pro has gotten an upgrade, including a 20% larger screen size that will accommodate a full-size onscreen keyboard while keeping its one pound weight and providing a lower priced option at $649. Both iPad Pros (the new 10.5″ and the 13″ versions) will have improved displays that can accommodate HDR video, as well as doubling the refresh rate to 120Hz for a smoother visual (and Apple Pencil) experience. The new iPad Pros are available for order immediately.
iOS 11: Same Look, Lots of Updates
The next version of iOS will be available this fall and includes some nice updates (including a ton of iPad Pro features, including drag and drop, and updated dock, and a decent-looking app switcher), the most interesting (to me, at least) are the following:
you'll now be able to use Apple Pay in Messages to do person-to-person payments (which will also be available for the Apple Watch – oh, and Messages will now sync across all your devices as well);
Siri has more and more improvements (including more of the contextual awareness that it'll need to compete with Amazon and Google), but the coolest one for me is the new Translation feature which will take (for the initial beta) what you say in English and have Siri say it in Chinese, French, German, Italian, and Spanish;
Control Centre has been completely redesigned into what seems like a more useful, single-page interface;
Maps will get detailed floor plans for a (hopefully growing) selection of airports and malls, as well as navigation guidance about speed limits and which lane you should be in;
speaking of driving, you'll also get a Do Not Disturb While Driving setting (which can automatically suggest itself based on whether it detects that you might be at the wheel) that blocks notifications and can be programmed for auto-responses for missed messages;
QR code support integrated right into the camera (something that really needs to happen for QR codes to be broadly useful); and
finally, an updated App Store – taking it's inspiration from the Music app (it would seem), I'll have to use this to see how better it is, but it at least introduces some additional ways to find out about apps.
Check out my take additional announcements for the Apple Watch, Apple TV, and desktop Macs (plus Augmented Reality and the iMac Pro)!