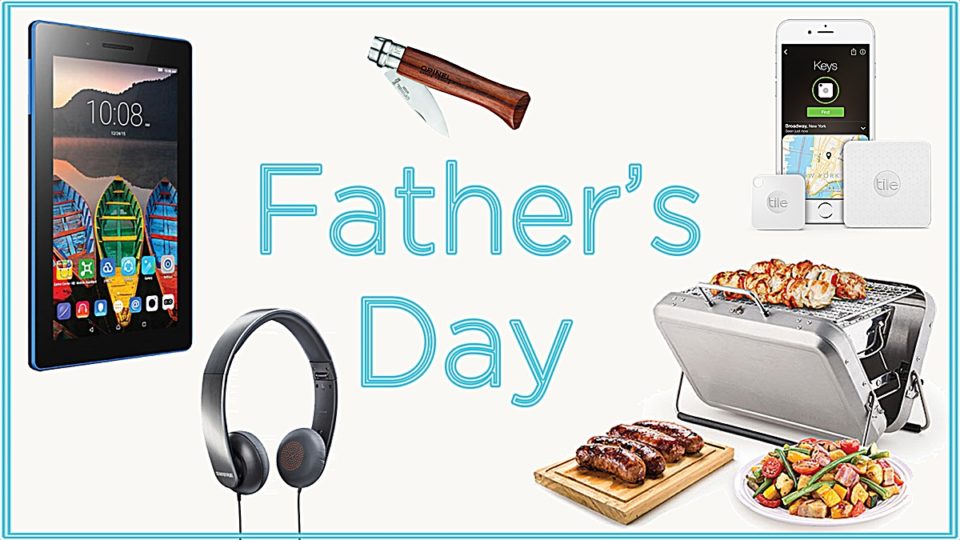 5 Father's Day Gadgets Under $100
by Amber Mac on June 14, 2017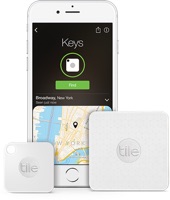 With Father's Day just around the corner, I wanted to share a few of my fav gift ideas for the dads in your life.
Tile (4-pack ~$70)
If your dad misplaces his keys or phone on a regular basis, give him one of the most useful tech trackers around. This 4-pack offer includes a few choices, but I'd go for two Tile Mates (attaches to keys and luggage) and two Tile Slims (slips in a wallet laptop bag).
ThinkGeek is one of my favorite sites for great gift ideas (things you don't typically see in stores or elsewhere online). If your dad likes camping, hikes, or tailgate parties, this portable grill has enough room to cook a meal for two people. It weighs just four pounds, is made of stainless steel, and has a mess-free ash catcher.
If your dad needs a basic tablet that he can take anywhere for email and surfing on the go, this Lenovo 8″ Android device will do the trick. It also boasts up to 10 hours of battery life and front / rear-facing cameras. Psst, Canadian readers: this is on sale at Best Buy until June 15 for CDN$99.
These lightweight and portable headphones are perfect for a dad who loves music, but doesn't need an expensive pair of high-end cans. As Digital Trends says in their review, "The Shure SRH145 are as powerful as they are light, basking in a futuristic, Beats-esque design that folds down for increased portability."
Most dads I know love handy pocket knives, but this one has a Malpeque twist. As Wired explains, "If dad's the kind of guy who has a knife for everything, get him this folding oyster knife. It's from Opinel, the European brand with wood handles known for outfitting the French Boy Scouts."
Don't forget that the gift most dads want is quality time with their loved ones, so visit, video chat, or call your dad and let him know how much he means to you.