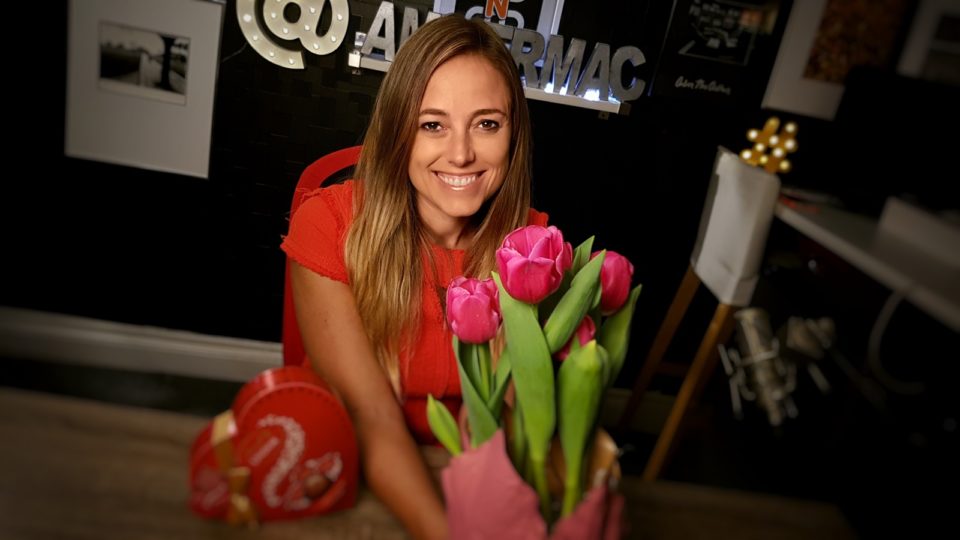 Dating in 2017: 5 Hot Apps for Valentine's Day
by Amber Mac on February 6, 2017
New year, new love. January and early February are hot months for single adults. In fact, Match.com sees a 60% increase in new members between Christmas Day and Valentine's Day. This dating empire started in 1995 and now owns Plenty of Fish, OKCupid, part of Tinder, and many other sites for singles. While there is a long history of using technology to find a partner, there are some new kids on the dating block that are worth mentioning (including some interesting twists on some popular apps).
Ladies Make The First Move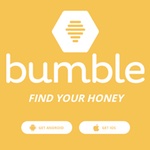 Bumble – Android & iOS (FREE)
Dating can be a full-time job. If you're a inundated with too many messages, there is a way to cut down on the requests – especially if you're a single woman. Bumble is a lot like Tinder, but it's the woman's responsibility to message first. As TIME describes it, ""Bumble's found a way to weed out jerks online." The woman must make the first move within the first 24 hours or that connection disappears forever (unless you pay to extend the option). Like many of today's dating apps, you can only sign up with an active Facebook account. For same-sex couples, the 24-hour limit does not apply.
Swipe Right… On Your TV!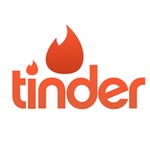 Tinder's Apple TV App – AppleTV (FREE)
Tinder launched in 2012 and is now one of the most popular location-based dating apps around. According to Forbes, "85 percent of its 50 million user base is dedicated to the 18 to 34-year-old crowd. While online dating used to be a solo activity, it's now taking on a social element. A good friend might steal a friend's smartphone to swipe for him or her (AKA tinkering), but now this process can be even easier on the big screen. Tinder for the AppleTV puts profiles on the big screen so a user can swipe right or left using the remote's surface. In other words, this turns your living room into an interactive dating arena.
Kiss Me, I'm Canadian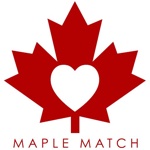 Maple Match – iOS – BETA
There has been lots of talk over the past six months about Americans moving north if Trump gets elected, so much so that Canada's immigration site crashed on election night in November. If you're in the U.S., and you're interested in meeting a Canuck, Maple Match is the place to go. The service is now in beta mode, so you can sign up to give it a try. Interestingly, Maple Match is having a bit of a Twitter feud with the dating app below, which wants to help Trump voters stay put.
Make Dating Great Again!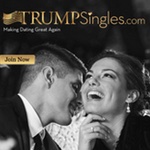 Trump Singles – US $19.95/month
If you're a fan of the US President, there is now a place you can go to find other Trump lovers. The site now has more than 26,000 members. However, they've been the target of online hackers, so perhaps be careful about how much information you share if you decide to sign up. As the Trump Singles founder explains to iNews, "You go on your first date, that may go smoothly and then you go on your second one – eventually politics is going to come up. If the politics don't align then usually the date ends right there." The company vets people who sign up to ensure they are "genuine Republican Trump backers and not detractors attempting to infiltrate the group." https://inews.co.uk/distractions/offbeat/trump-singles-dating-website-donald-trump-supporters-hundreds-uk-members/
Hating Together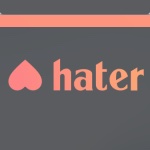 Hater – iOS (FREE)
If both of the above apps make you hate the idea of dating altogether, maybe join one of the newest apps of this list that will let you find people based on your mutual distastes. All you have to do is swipe to hate a piece of news within the Hater app, and you will eventually be matched with someone else who feels the same way. "When you swipe on other people, it's anonymous. You'll only match when you both swipe right… so haters can hate together." There are more than 3,000 different topics to hate on. It might sound ridiculous, but the more you think about it, things you hate can quickly be deal breakers on the dating scene, so you might as well be vocal up front.
Don't miss the AmberMac Valentine's Day Facebook Live Special on Tuesday, February 14, at 3pm ET!