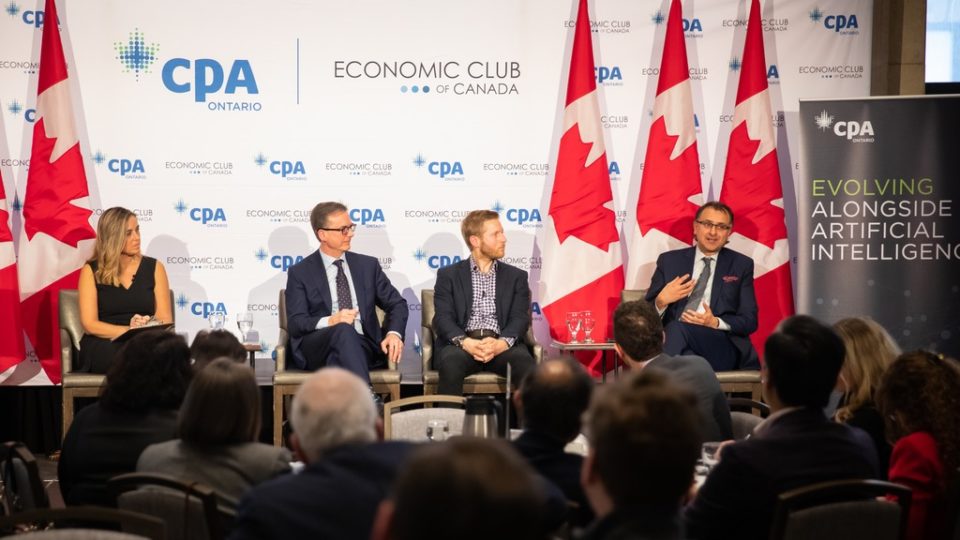 Evolving Alongside AI: CPA Ontario Panel Series
by Amber Mac on February 11, 2019
Not too long ago artificial intelligence was considered the stuff of science fiction. Now it impacts almost everything we do in today's interconnected world. It's so important for businesses – what's happening now and where things are going in the future.
AI is such a big, dense topic, and that's why I'm so happy to be involved in panel discussions that are helping to unpack and explain it for Ontario businesspeople. On Monday, I moderated the first of three CPA Ontario panels: Evolving Alongside Artificial Intelligence: Ontario at the Forefront. I was interviewing academic and industry experts: Ajay Agrawal, Tiff Macklem and Benji Sucher. We covered everything from simplifying how we define AI – Ajay refers to them as "prediction machines" – to business applications and the need for computer science to be included in accounting and finance curriculums. It was an interesting and accessible conversation. I expect the next panel will build on the discussion in the same way.


So, on February 19, if you're in Toronto and interested in AI (and lunch), you should consider coming along to the next AI panel I'm also moderating. This time it's about Natural Language Processing – the technology that powers Siri and Alexa – and I'll be interviewing Erin Kelly, Anthony Scilipoti and Steve McCaughey.
For more information and to register, please visit cpaontario.ca/AI.