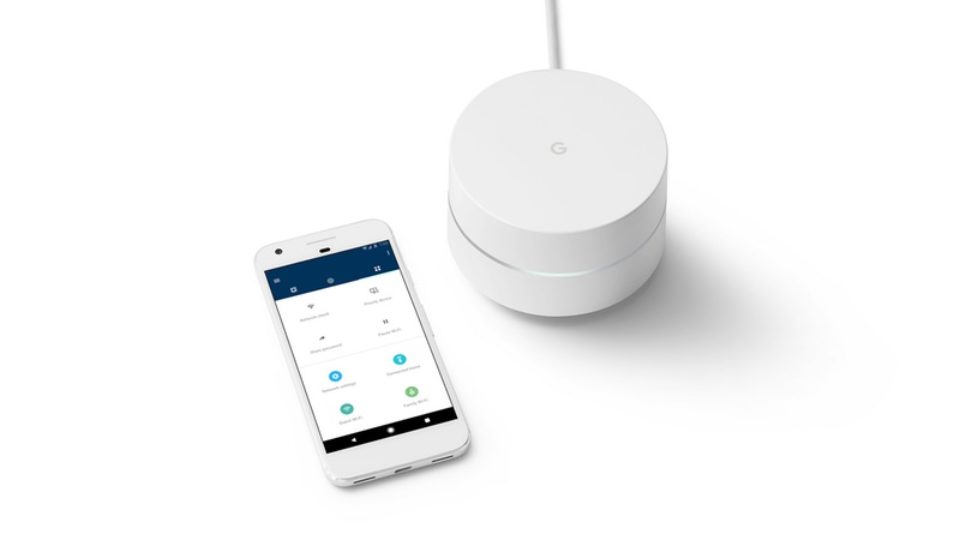 Product Review: Google Wifi
By the year 2022, the average household with two teenage kids will have 50 Internet connected devices in the home (Organization for Economic Co-operation and Development). It sounds like a lot of tech on one network, but if you start counting your smartphones, tablets, computers, gaming systems, and smart home gadgets, you quickly realize that many of us are well on our way to 50 devices (or more).
In our home, a solid and user-friendly Wi-Fi network is critical. We run our business from our house, which often includes live streaming video from various rooms. Plus, our eight-year-old son and his friends are avid gamers (so Wi-Fi is a much-loved utility at our home).
Speaking of our home, it's a three-story 80-year-old house (with a finished basement). It's tall and skinny, or as my tech Twitter friend calls it, a "hamster cage" when it comes to Wi-Fi coverage. For years, we've had coverage issues that are frustrating for our family, visitors, and clients.
Last week, we set up Google Wifi, which is a connected system of sleek devices that replace our router. Currently we have four in the home – in the basement, in the library and in the living room on the main floor, and outside the bedrooms on the second floor. It was super simple to set up, like all things Google, so no matter how tech-savvy you are you will be able to be up and running in minutes (thanks to a user-friendly app).
Most importantly, we now have strong Wi-Fi coverage in our house (so we no longer have "dead spots" that were "offline" for years). Plus, we have additional network features that we didn't have before, features that will set us up for what will inevitably be increased Wi-Fi usage over the next few years.
Here are some examples of how Google Wifi is making our lives, and our home-run business, better.
Google Wifi Highlights
Parenting
Family Wifi pause button in the app so we can enforce a device-free, offline dinner
Easy Guest Wi-Fi set-up for our son's neighbourhood friends who often stop in for some gaming
Consistent coverage in our upstairs media room for smooth Netflix watching on a rainy day
Lifestyle
Access to control Wi-Fi through the app while away from the home
Quick access through the app to download speeds stats
Quick access through the app to active online devices
Easy set up to manage smart home products, such as Nest, on the network
Business
Easy setup of an additional Google Wifi device to our front room library where we live stream for clients (which was typically a difficult spot for coverage)
Consistence coverage for all our client video conference calls
Ability to prioritize Internet traffic to one or more business devices during work hours
Price: Single unit $179; three-pack mesh combo $439
Where to Buy: Best Buy (for other retailers, check out the Google Canada blog)
Also, for the geeks reading this, as the Huffington Post shares when describing the Google Wifi app, "It also uses machine learning, meaning it can realize when devices need to be switched to different wireless bands to make sure coverage is always strong." Interestingly. for my Canadian readers, the Google team in Waterloo is 100 percent responsible for the very awesome Google Wifi app.
Google Wifi recently launched in Canada (and is available in the United States and the UK). For more information, visit Google Wifi.
For a chance to win your very own Google Wifi three-pack mesh combo, watch my Mother's Day Facebook Live special Tuesday, May 9th, 1pm ET.
Amber Mac is a proud paid Google Wifi influencer.