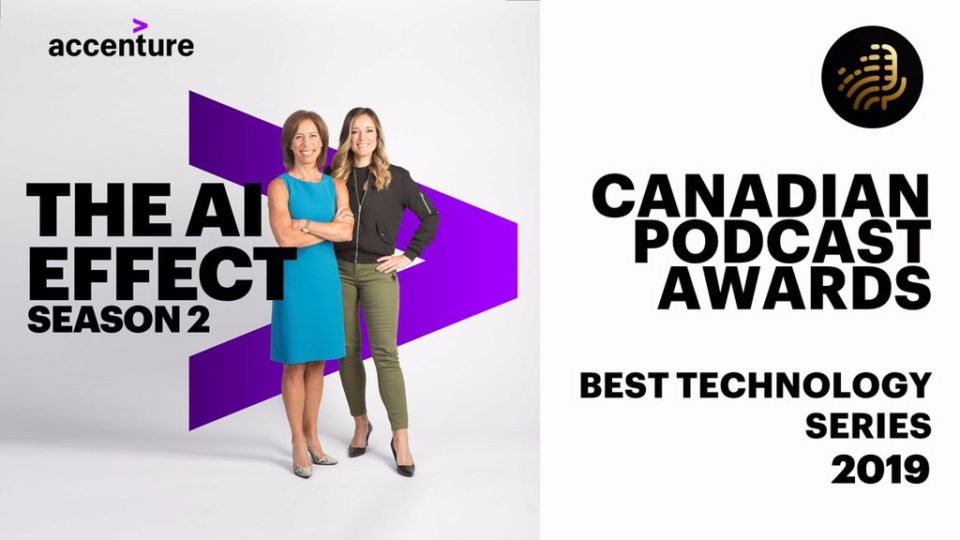 The AI Effect wins "Best Technology Series" Podcast
by Amber Mac on February 25, 2019
We won! Our podcast series *The AI Effect* just won Best Technology Series 2019 at this year's Canadian Podcast Awards. A big thank you to Jodie Wallis, Theresa Ebden, Stuart Coxe, Hugh Mansfield, and Accenture Canada for the opportunity last year to co-host Season 2.
If you haven't listened to The AI Effect, featuring Prime Minister Justin Trudeau, Toronto Mayor John Tory, Sidewalk Labs, Layer 6, and many other leading voices on the future of artificial intelligence, you can find it here.
We had some tough competition in our category, so congrats as well to the other Technology Series finalists: Earning Curve, I'll Go First, Agile Living: An Entrepreneurs Journey, and Hashtag Trending.