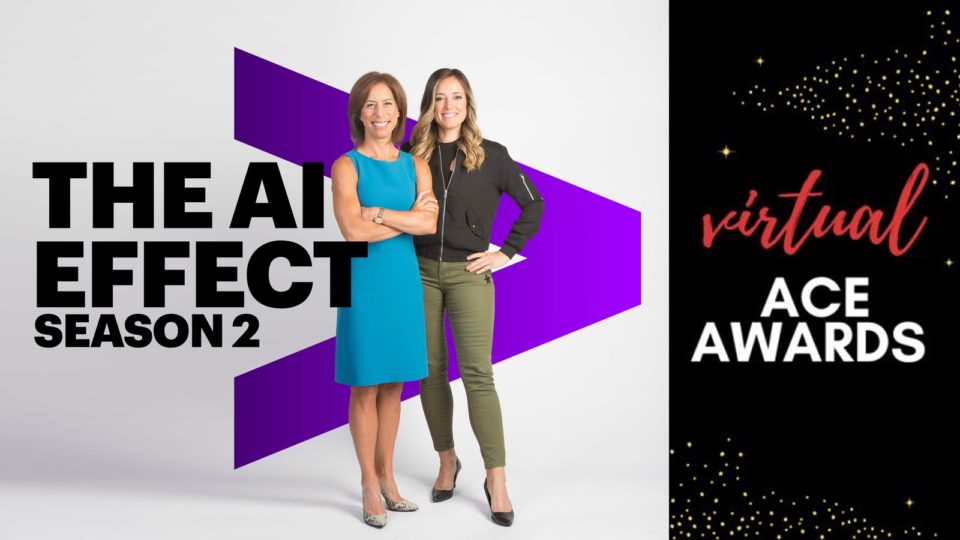 The AI Effect podcast series wins Gold 2020!
by Amber Mac on July 28, 2020
I'm so happy to announce that The AI Effect podcast series that I co-hosted with Jodie Wallis at Accenture Canada won Gold for Best Marketing Communications at Monday's Achieving Communications Excellence (ACE) Awards Gala! The awards (presented by video due to COVID-19) are part of ACE's efforts to celebrate Toronto's talented and innovative public relations community.
"The Awards recognize outstanding work in the practice of public relations, as judged by some of the industry's most accomplished communicators. An ACE Award is synonymous with talented insight and skillful execution."
In 2019, The AI Effect won the Best Technology Series podcast award.
Thanks everyone for your support and be sure to listen to The AI Effect Podcast: Season 2 if you haven't already.