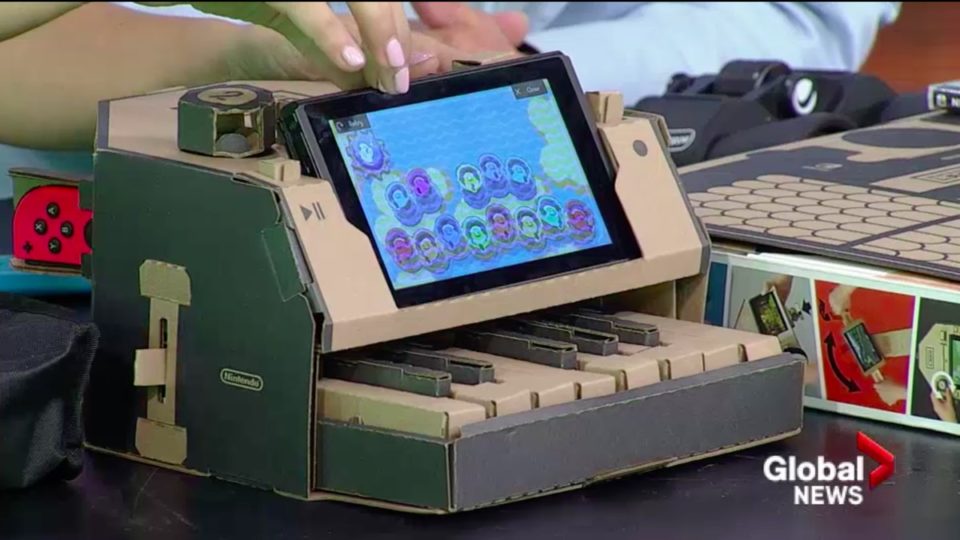 5 Kid-Friendly Smart Summer Tech Toys & Apps
by Amber Mac on June 30, 2018
Summer is a great time to get your kids involved in some educational fun, so here are five tech toys/apps that I wanted to share (and you can also watch my video on Global News discussing some of these here).
Learn about the Night Sky
Celestron's Cometron 7 x 50 (MSRP: $45): Have an aspiring astronomer at home? Take time to gaze-up at the night sky as a family, pointing out constellations, shooting stars and moving satellites.
Get Hands-on with a DIY STEM Toy
Nintendo Labo (MSRP: $89.99/$99.99): STEM education is an interdisciplinary and applied approach to learning about the fields of Science, Technology, Engineering, and Math. STEM toys are very hands-on, encouraging creativity, exploration
and experimentation.
Explore the Great Outdoors
Leafsnap Electronic Field Guide: Take advantage of the beautiful summer weather and invite your family on a leisurely nature walk – whether that's at your local park or in a wooded area outside of the city. Be sure to check out and discuss the different types of trees, plants, wildlife and insects you find along the way.
Heading out on a Family Road Trip?
Brains On! Podcast: Hit pause on the music and cue up a kid-friendly educational podcast instead. It's a great way for everyone – including adults – to explore interesting new topics. Brains On!, a weekly science podcast co-hosted by kid scientists and reporters from public radio.
Find STEM-Friendly Camps
Actua Program Listings: Search Actua's network of university and college-based network members for STEM activities in your community. Actua is a national charity that is preparing youth to be innovators and leaders by engaging them in exciting and accessible STEM experiences that build critical skills and confidence.