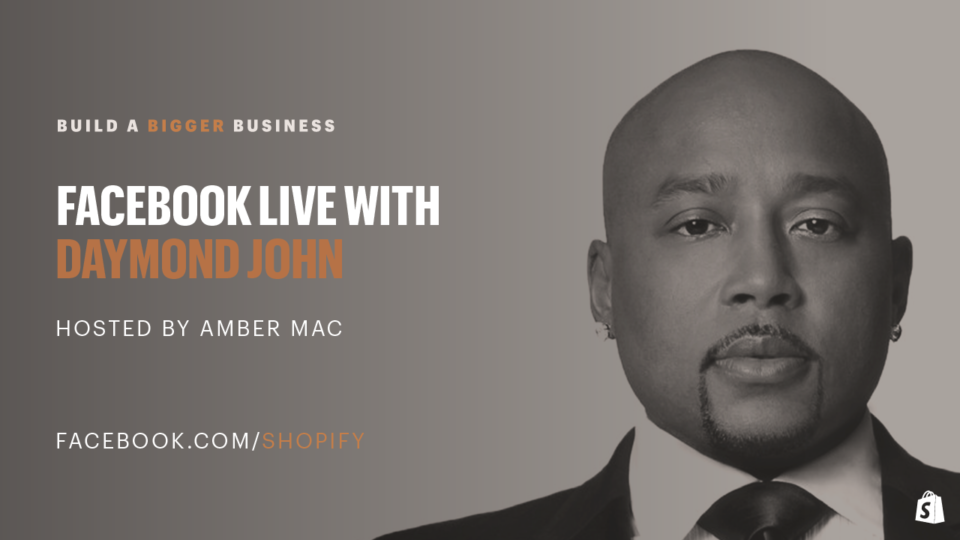 Shopify LIVE: Shark Daymond John
by Amber Mac on April 19, 2017
We're a couple of weeks into hosting and producing Shopify's Build a Bigger Business series on Facebook Live. Most recently, I spoke with Shark Tank's Daymond John about how he built an empire (FUBU) as a fashion pioneer, what he thinks about benefits of mentorship, and how he manages his days to find time for himself.
Check out our chat below (and take a look at the comments for answers to viewer questions). Next week, it's all about you – we're focusing on what you need to know about finding the perfect mentor (including advice from Tony Robbins and other Build a Business mentors).
Make sure you follow Shopify's Facebook page or follow my Facebook page to be the first to join us live.